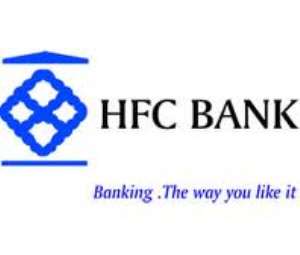 Accra, May 3, GNA – HFC Bank Ghana Limited says it has braced itself to take advantage of the business opportunities that would come up under the new Three-Tier Pension Scheme.
Currently, the National Pensions Regulatory Commission has registered and approved HFC Bank as Pension Fund Custodian and HFC Investment Services Limited as Fund Manager.
Mr Asare Akuffo, Managing Director of HFC bank, announced this on Thursday when the bank took its turn at the Ghana Stock Exchange's Facts Behind the Figures series in Accra.
The contributory three-tier Pension Scheme is meant to provide more options for people to plan for their retirement.
The new Pension scheme, which was set out under the National Pensions Act 2008 (Act 766), seeks to establish a contributory three-tier pension scheme to replace the existing Social Security and National Insurance Trust (SSNIT) scheme, CAP 30 and the privately run pension schemes now on offer.
It is to establish a unified pension scheme with enhanced pension benefits devoid of the inequalities in the existing parallel public sector pension schemes.
Contributions from the First tier, a mandatory occupational scheme to be run by SSNIT, would be 13.5 per cent of gross salary.
Advertisement
The second tier, also a mandatory occupational scheme, would be run by approved trustees licensed by the regulatory body but managed by private fund managers.
Contributions to the second tier would be five per cent of the employee's gross salary.
The third tier, a voluntary fully funded provident fund and personal pension scheme, would be managed by private fund managers.
Meanwhile, Mr Akuffo said the bank would complete the second phase of its capitalization exercise and to apply its capital to small-scale enterprise businesses, financing of oil and gas and business of the subsidiaries.
Mr Akuffo said the bank's branches had been restructured to make them more market oriented to ensure that HFC's banking segment continues to focus on aggressive deposit mobilization and prudent growth in the loan portfolio.
He said the bank would continue "with the quality growth posture through the creation of quality loans, attraction of lower costs deposits, strict control of operational expenses and aggressive loan recovery."
GNA