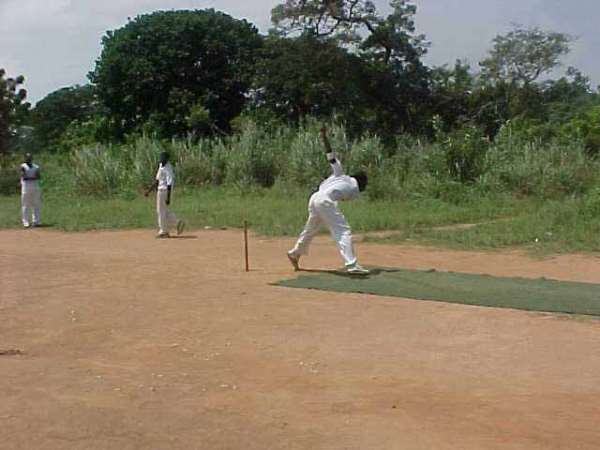 Tamale, May 3, GNA - More than 21 Senior High Schools (SHSs) and Junior High Schools (JHSs) in the Tamale Metropolis, have ended a week's cricket training course in the basics of the game.
The schools included St. Charles SHS, Ghana SHS and Northern School of Business SHS and the Kamina Barracks JHS, Vitting and Business JHS, all in Tamale.
Apart from training for school children, 50 physical education teachers also undertook a similar training course, to equip them with rules and regulations of the game, to enable them to effectively teach school children the fundamentals of the game.
Mr Henry Ackom, a member of the technical committee of the Ghana Cricket Association and the facilitator of the training course, dubbed : "Introductory cricket coaching course clinic 2012", made this known to the GNA during a training session of the participating schools, in Tamale.
He said the idea of the training was to introduce the youth to the game of cricket at an early stage, so that by the time they grow up they would have mastered the game.
Mr Ackom noted that cricket was the second most popular and watched game after football in the world, and it could also serve as a source of entertainment for the youth during their idle periods.
Mr Ackom commended the participants for mastering the game within the relative short period.
GNA