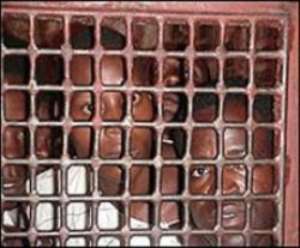 Kumasi, May 3, GNA - A jealous husband who allegedly shot and killed her wife on suspicion of her infidelity has been remanded into prison custody by a Kumasi High Court.
Mimlib Duut, alias "Mallam" 31, and a farmer, pleaded not guilty to the charge of murder and was ordered to re-appear on Monday, May 7.
An Assistant State Attorney, Marie-Louise Simmons, told the court presided over by Justice R.C. Azumah that the crime was committed in June 2010.
Duut lived together with his deceased wife, Aisha Lambon, at Kobriti, a settler farming community near Sekyedomase in the Ejura-Sekyedomase District.
The couple had one child.
The Prosecution said for some time, Duut kept accusing Aisha of engaging in extramarital affairs.
Fed up with the distrust, accusations and insults, she left the matrimonial home and vowed not to return.
The accused would not take that and threatened to kill if she did not return.
Duut, armed himself with borrowed single-barreled gun from a friend, now deceased, waylaid Aisha and as she returned from a neighbour's house, where she had gone to collect a spraying machine, shot her in the chest, killing her instantly.
A formal report was made to the Police at Ejura and he was arrested.
The state attorney said the accused admitted the crime in his caution statement.
GNA