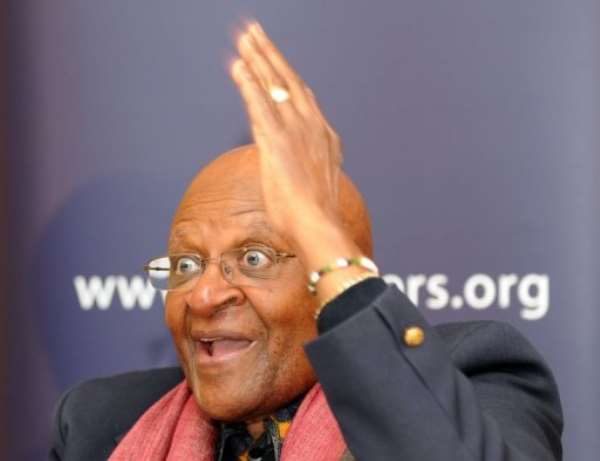 Chairman of the Elders, Archbishop Desmond Tutu. By Sajjad Hussain (AFP/File)
ABIDJAN (AFP) - Archbishop Desmond Tutu's peace and human rights group on Thursday urged Ivory Coast to make more decisive efforts at reconciliation, more than a year after a political crisis left thousands dead.
The Elders, chaired by the veteran anti-apartheid activist and made up of world figures including former US president Jimmy Carter, voiced concerns that some of those responsible for the west African nation's violence had not been prosecuted.
"The Elders are heartened to find the country is on the road to recovery, but stress the need for more decisive progress towards reconciliation," the group said in a statement.
"Reconciliation will not be able to take place while a perception of impunity for some is not addressed, and until thorough reform of the security sector is under way."
Ivory Coast was plunged into crisis when former president Laurent Gbagbo refused to step down in November 2010 after losing elections to Alassane Ouattara.
An ensuing standoff that claimed some 3,000 lives ended only in April 2011 when pro-Ouattara ex-rebels, aided by UN troops and French forces stationed in the former colony, arrested Gbagbo.
The Elders welcomed a move to create dozens of truth and reconciliation commissions across the country but raised concerns that "no concrete steps have since been taken as to the scope and effectiveness of these bodies."
President Ouattara needed to do more to building a fair and equitable judicial system, they said.
"A trusted judicial system will be key to lasting peace," they said.