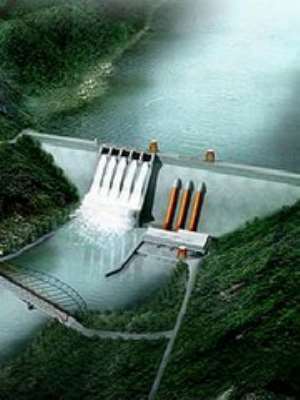 Sunyani (B/A), May 3, GNA – The Bui Power Authority (BPA), managers of the 400 megawatts Bui Dam in Tain District of Brong-Ahafo said on Wednesday all is set for the completion of the dam in the second quarter of 2013.
Mr. Gabriel Apatu, External Relations Assistant of the BPA said construction works on the main dam was 92 per cent complete, with the first power supply expected by the end of the last quarter of the
year.
He made this known to the Ghana News Agency (GNA) in an interview on Wednesday at the exhibition grounds of the four-day Brong Ahafo regional policy fair currently underway at the Sunyani
Polytechnic.
Mr. Apatu said, "All things being equal 133 megawatts of power would be supplied by the end of next year."
On the payment of compensation to farmers affected by the construction of the dam, he said the Land Valuation Board (LVB) of the Lands Commission was in-charge of all payments and had taken
inventory of farms affected by the construction of the power lines to the dam site.
Mr. Apatu said the farmers who were resettled to pave the way for the main construction works had already received their compensation.
He explained the LVB had to go through a number of processes before payments could be made and appealed to the farmers who were indirectly affected (those affected by the construction of the
transmission lines to the dam site) to exercise patience since they would also receive what was due them.
Mr. Peter Acheampong, a civil engineer at the dam site, said work on the power house, where most of the mechanical components of the dam were installed, was also on course.
GNA