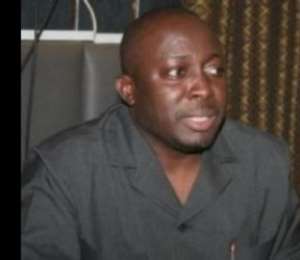 Baba Jamal
Deputy Minister of Tourism Mohammed Baba Jamal has reiterated his firm belief and conviction in the Islamic principle of Jihad despite his protestations that he had never declared the Islamic holy war.
This was contained in a statement issued by his lawyer, Carlos De-Souza, in Accra, yesterday, as part of efforts to rebut claims that he declared Jihad prior to the Akwatia by-elections in 2009.
'I wish to state clearly that my client is a devoted Muslim and believes in the Islamic principle of Jihad,' the statement said.
The authoritative Dictionary of Islam defines Jihad as "a religious war with those who are unbelievers in the mission of Muhammad … enjoined especially for the purpose of advancing Islam and repelling evil from Muslims."
But contrary to the widely held belief, Baba Jamal, who has gained notoriety for peddling falsehood, said Jihad meant 'doing good,' that is 'the Quranic injunction on all Muslims to do good to their fellow human beings and to work towards the advancement of society'.
The lawyer for Baba Jamal, the ruling National Democratic Congress (NDC) parliamentary candidate for Akwatia for the fourth consecutive time, stated, 'My client categorically denies these allegations as false and a total fabrication' noting, 'My client has never declared 'Jihad' at Akwatia in the Eastern Region of Ghana or anywhere else in the country'.
'In fact, when this allegation first broke, the Chief Imam and the Elders of the Akwatia Central Mosque in whose presence the call to wage a 'Jihad' was said to have been made came out publicly to debunk this allegation,' he stated.
The Deputy Minister has cautioned all media houses which allowed their medium to be used by social commentators to make these allegations to desist from the practice.
'Further, all social commentators who are making these unsubstantiated allegations about my client are advised to forthwith desist from making these allegations,' the statement said.
Mr De-Souza explained that among the true attributes of Islamic Jihad were 'helping the poor and needy in society, serving your nation in your best capacity, loving your neighbour as yourself and seeking peace among all mankind devoid of violence'.
'Indeed, my client, throughout his political life, has preached and practiced these virtues of true Islamic Jihad,' he explained.
Jamal was said to have declared, prior to the Akwatia by-election in six polling stations at a Friday service in a mosque in the ancient town, that the by-election was a Jihad that should be waged to enable him to win.
True to his declaration, Akwatia township was a no-go area for opposition members, some of whom were allegedly attacked by NDC hoodlums even in the presence of the police.
 By Charles Takyi-Boadu