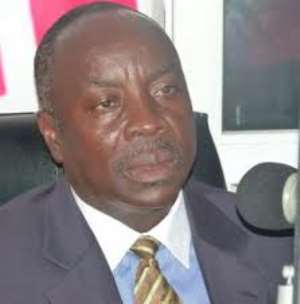 Ho, May 3, GNA - Mr Bright Akwettey who is seeking to become the flagbearer of the Convention Peoples' Party's (CPP) in the December 2012 election, has expressed optimism about unity between the CPP and the Peoples' National Convention (PNC).
Mr Akwettey expressed his optimism when he interacted with prospective CPP delegates from the Volta Region at a meeting in Ho.
He said the current leaderships of both Parties had demonstrated greater commitment and pragmatism towards their unity project.
Mr Akwettey said hitherto the unity initiative between the two parties was treated as a "business opportunity" by some leading members of the two parties.
He said that Mr Hassan Ayariga, Presidential candidate of the PNC told a questioner on the unity between both parties that, the PNC was waiting for the CPP to choose its Presidential candidate had given him hope.
Mr Akwettey urged the prospective delegates to scout for knowledgeable, articulate and committed men and women as parliamentary candidates for the CPP.
He said such people were not likely to come forward on their own unless they were encouraged to do so.
GNA