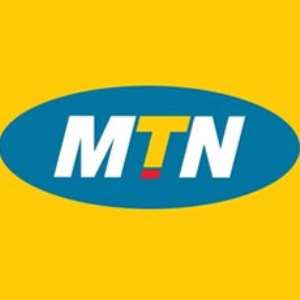 MTN, the US$32.92 billion African telecom giant, is reportedly in danger of being whacked with sanctions by the United States for its telecommunication activities in Iran and Syria.
South African-based Mail and Guardian newspaper reported that US President Barack Obama issued an executive order last week that allowed American authorities for the first time to impose sanctions on individuals or entities found to have used new technologies, including cellphone tracking and online monitoring, to perpetuate "grave" human rights abuses.
Under the order, the new sanctions included a US visa ban and financial restrictions against Syrian and Iranian agencies and individuals. On the sanctions list is the Syrian general intelligence directorate, the Syriatel Phone Company, and Ali Mamluk, the Director of Syria's General Intelligence Services.
In Iran, the elite Revolutionary Guard Corps, the intelligence and security ministry, the law enforcement forces and Datak Telecom are on the sanctions list.
Although MTN was not named in the latest order, which specifically targeted companies and individuals aiding the Iranian and Syrian governments, White House officials indicated in a statement that the sanctions list could be expanded to include other countries using technology to crack down on person who challenged governments.
It had also not been established yet whether MTN had any links to the entities and or persons listed under the US sanctions order.
Bur in addition to the list, the order also targeted any person or entity found to have:
• "Operated or directed the operation of information and communications technology that facilitates computer or network disruption, monitoring or tracking that could assist in or enable serious human rights abuses by or on behalf of the government of Iran or Syria;
• "Sold, leased, or otherwise provided, directly or indirectly, goods, services, or technology to Iran or Syria likely to be used to facilitate computer or network disruption, monitoring, or tracking that could assist in or enable serious human rights abuses by or on behalf of the government of Iran or Syria;
• "Materially assisted, sponsored, or provided financial, material or technological support for, or goods or services to or in support of, the activities described above;
• "To be owned and controlled by, or to have acted or purported to act for or on behalf of, directly or indirectly, any person whose property and interests in property are blocked pursuant to this order."
Attorneys in South-Africa were reported to have suggested that MTN would be a target for sanctions on the basis of the foregoing additions to the list.
If MTN is sanctioned by the US, it could have implications for MTN Ghana, but it is still not clear what those implications are, and MTN Ghana officials have referred all comments on the matter to their group headquarters in South Africa.
MTN had been recently accused by rival mobile operator, Turkcell of working with state intelligence agents in Iran to track the call details of persons who maintained dissenting views from those of the government, but MTN had denied the allegations ahead of ongoing investigations.
The US order however added to MTN's legal headaches and reputational risks, as it has also been sued in US courts by Turkcell for $4.2-billion in a claim centred on the bribery of Iranian government officials, a sophisticated weaponry scandal and vote peddling in the United Nations Security Council, an accusation which MTN had also denied.
MTN reported told the Mail & Guardian last week that it had hired international advisers, who were closely scrutinizing the US order and the possibility of sanctions.
"We have noted President Obama's statement and continue to monitor the situation," said Paul Norman, MTN's Chief of Human Resources and Corporate Affairs. "MTN has hired international legal counsel to advise us on the scope of UN, US, European Union and other relevant sanctions to assist us in remaining compliant with applicable sanctions."
MTN's bankers in South Africa, Standard Bank, was also reported as saying it had "no Iran exposure (in MTN's dealings with the bank) and will continue to monitor payments and comply with any sanctions legislation".
The company also believed it is "carrying out our operations in compliance with applicable sanctions regulations and laws".
Meanwhile, MTN still owns 49% of MTN Irancell, and it had been under immense pressure to exit Iran, which is under threat of being bombed by the US because of its nuclear weapons programme.
Although MTN is refusing to withdraw from the lucrative Iranian market, where it serviced 35-million subscribers, it had been facing a political storm over claims that it helped the Iranian government to spy on local subscribers and assisted the regime in its brutal crackdown on protesters in 2009 and 2010.
Again, the majority 51% shareholding in MTN Irancell is held by a state-linked consortium that is dominated by a subsidiary, owned by the Iranian Defence Ministry, known as Sairan, or Iran Electronics Industries.

Sairan is already subject to US and EU sanctions for alleged proliferators of "weapons of mass destruction". Sairan also holds a share in the Arya Hamrah consortium, which owns and runs MTN Irancell's data centre that houses the company's servers and hardware.
Turkcell had alleged in the papers it filed at the US court that MTN told its Iranian military-linked partners it would allow the Defence Ministry to eavesdrop on subscribers.
The allegations were also to the effect that the Tehran headquarters of MTN Irancell gave military intelligence officials "open" access to subscribers' details.
Mail & Guardain said its sources claimed that because MTN Irancell and its data centre were part-owned by the Iranian military, subscriber data was shared "on a collegial basis" with the intelligence sector.
Although MTN has denied these claims and they still need to be proved in the US courts, US authorities are putting the screws on MTN and its financial backers by threatening sanctions.
The company previously told the Mail & Guardian that the equipment it used in Iran was not intended to monitor dissidents "nor is there any evidence that the Iranian government has used the data collected to identify and locate citizens or dissidents".
It said: "Whatever equipment MTN has acquired for Irancell was for normal business reasons. This is the same software we utilize at other MTN operations. To suggest that we acquired such equipment with the active purpose of enhancing the Iranian government's capacity to monitor its citizens outside the law is simply outrageous."
Meanwhile, MTN recently announced it would not make any further expansions in Iran.
In a related development, MTN Nigeria recently admitted to giving out subscriber information to government agencies to aid in the arrest of leaders of a protesting group, leading to threats by the group to bomb MTN properties in that country.

Story by Adom News/Ghana