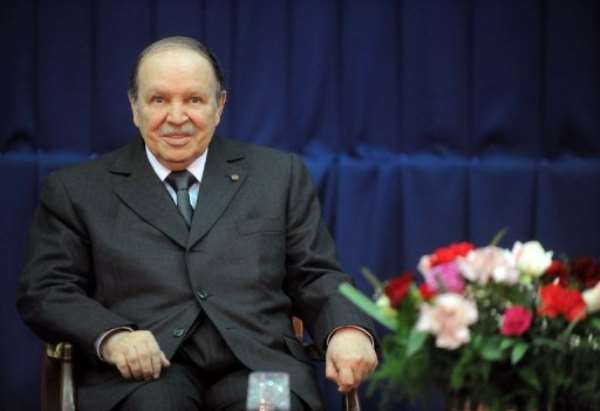 Algeria's President Abdelaziz Bouteflika is pictured. By Farouk Batiche (AFP/File)
ALGIERS (AFP) - Algeria's president Monday called on youth and women to vote in next weeks's elections, seen as a test of reforms taken by the government after Arab Spring protests swept away regimes in two neighbours.
Algeria is "on the edge of a critical stage in its history, a stage that demands its citizens mobilise to realise the objective of national renewal and to ensure the success of the next stages", said President Abdelaziz Bouteflika.
"I address in particular our youth, on whom I again call to seize this opportunity to express its will and choose the people best suited to make their aspirations a reality," the president wrote in a message to the Algerian General Workers Union (UGTA).
Bouteflika said the youth was the "first to be affected by the reforms" that the veteran leader, in power since 1999, instituted last year in the wake of the Arab Spring protests that swept long-time leaders in neighbours Egypt and Tunisia.
The reforms included allowing new political parties, new seats in parliament and boosting government salaries, among others.
"We are counting on it to follow the project of building and protecting the homeland and the people," he said.
His comments came a day after protests in Algiers by youths working on fixed-term government contracts took to the streets threatening to boycott the May 10 legislative polls unless they were awared permanent jobs.
The president also called on women to come out and vote, saying it would "confirm their presence on the political stage and consolidate their participation in putting together a society of justice, tolerance and equality, as today's conditions are ripe more than ever before for their hopes to be realised".
Algeria holds elections for the 462-seat national assembly on May 10, the first since reforms were introduced in the wake of Arab Spring demonstrations sweeping the region.
The results garnered in the poll by Islamist parties -- which triumphed in post-Arab Spring polls in both Egypt and Tunisia -- will be keenly watched.