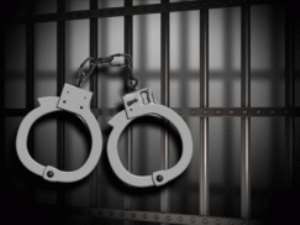 A 75-year-old man, who defiled a 13-year-old girl at Effiduase in Koforidua, has been sentenced to 15 years imprisonment with hard labour by a Circuit Court in Koforidua.
Kwame Lartey, a security man, used money to lure his victim, a class six pupil to his bedroom and forcibly had sex with her.
He pleaded guilty to the charge of defilement.
Prosecuting, Chief Inspector Patrick Adzadza told the court that the victim was living with her aunt at Effiduase, a suburb of Koforidua, while the convict resided at Koforidua Highways.
He said on April 20, 2012 about 2p.m, the victim's aunt gave her GH1.60 to buy corn dough for the preparation of the day's supper.
The prosecutor told the court, presided over by Mrs Wilhelmina Hammond, that unfortunately for the victim, she lost the money on her way and afraid that she would be beaten when she went home, she stood by the roadside crying.
The convict, who was passing by, saw the victim and asked her why she was crying.
Chief Inspector Adzadza said after the victim had narrated what had happened, Lartey asked her to follow him to his house for the money.
When they reached the house of Lartey, he lured the girl into his bedroom and forcibly had sex with her after which he left her.
Since she was in an unfarmiliar terrain, Chief Inspector Adzadza said, the victim was unable to find her way back to her house until her uncle, Alhassan, who was searching for her, found her by the roadside and took her home.
"At home, the victim narrated the ordeal she went through in the hands of the convict", he said.
The prosecutor told the court that the victim's aunt took her to DOVVSU and made a complaint after which the aunt was given a medical form to send the victim to the hospital for treatment and for a medical report on her.
Chief inspector Adzadza said the convict was later arrested and he admitted the offence in his caution statement.

graphic.com.gh