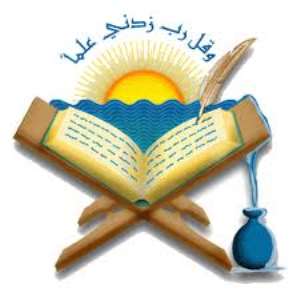 Accra, April 27, GNA- The Coalition of Muslim Organisations, Ghana (COMOG) on Friday urged peace-loving Ghanaians and all political parties, particularly the National Democratic Congress (NDC) and the New Patriotic Party (NPP), to practically demonstrate their commitment to a peaceful campaign devoid of acts that have the tendency to foment violence and instability.
It also entreated all the 151 member institutions and organizations of COMOG and for that matter, all peace-loving Ghanaians not to ever allow themselves to be persuaded by any rabble rousers or agent provocateurs to make utterances that might slide the nation into anarchy.
A statement signed by Mr Issah Adam, National General Secretary of COMOG, and copied to Ghana News Agency in Accra said it was disturbing to realise that the ongoing biometric registration exercise that was designed to strengthen Ghana's young democracy was rather "characterised by confrontations, reckless statements, and advocacy for lawlessness by a cross-section of self-seeking politicians who should know better."
It said right from independence to date, Ghana had been spared civil strife and political upheavals as witnessed in other parts of the sub-region.
"This is indeed a divine favour which we cannot take for granted. The peace and stability Ghana has enjoyed all these years is indeed by the Will and graceful protection of God", it stated, adding that in the immediate past victims of civil strife in our neighbouring countries even fled to Ghana to seek shelter and solace.
"We can recognize and reciprocate this divine favour by reflecting deeply and resolving sincerely to our conscience and Maker to always avoid all behaviours that have the tendency to disturb the peace and stability that we have so far enjoyed, before, during and after the 2012 elections", it said.
The statement indicated that the Electoral Commission, the law enforcement agencies and the judiciary in these trying moments of the country's democratic process, needed the collective support of all the citizenry in order to discharge their core mandate.
COMOG urged political parties through their leaders to call their members who displayed confrontational and violent tendencies to order for the sake of the peace and stability of the nation.
GNA