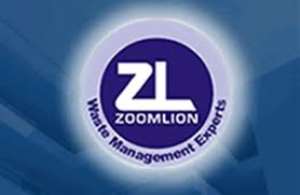 Tamale, April 27, GNA – Zoomlion Ghana Limited, a waste management company operating in the country, on Friday commissioned a multi-purpose office in Tamale to provide quality services to the people of the area.
The edifice which would serve the entire region and house other subsidiary companies of the organization, would also serve as a centre for rendering maintenance services for the company's equipment and vehicles.
Mr. Abdulai Abdallah, Northern Regional Manager of Zoomlion who commissioned the ultra modern building said the company intended to assist other local waste management companies in the three Northern Regions in the maintenance and repair of their equipment.
He said the second phase of the office building would soon be completed to house all the subsidiary companies such as Zoom Domestic Services, Zoom Janitorial Services, ECOBRIGADE, J.A Plant Pool and the Environmental Sanitation Services.
Mr. Abdallah said before the completion of the office, Zoomlion in the Northern Region was operating from rented apartments at a huge cost adding that "Efforts of our Chief Executive Officer, Dr. Joseph Siaw Agyapong single handedly provided for the construction of this edifice".
Advertisement
Mr. Gershon K. Atieku-Dzandu, Technical Development Manager of Zoomlion appealed to the residents to make good use of the numerous equipment and the tricycles made available by the company to improve their economic circumstances, saying there were more of such equipment still available through the Local Enterprise and Skills Development Programme (LESDEP), a subsidiary of the company.
He further appealed to the people in the region to acquire technical skills that would make them employable in the company and advised them to be of good behavior for the progress and development of the company.
Mr. Atieku-Dzandu announced that the Waste Management Institute, a tertiary institution established by the company would extend its branches to the region to be situated close to the regional office of Zoomlion to provide training to the youth.
He said the company aimed at developing the human resource base of the country as was demonstrated through the numerous staff training and capacity building undertaken over the years.
GNA