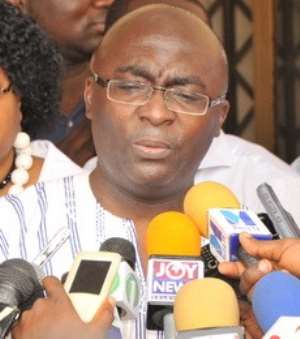 The vice presidential candidate of the New Patriotic Party (NPP), Dr. Mahamudu Bawumia has pledged to conduct a campaign based on issues rather than personalities and insults.
Interacting with a section of the media in his private residence, Dr. Bawumia said that his interest in politics is to build a consensus on national issues.
He called on politicians to be focused and not be derailed by the competiveness of the Ghanaian political environment.
Dr. Bawumia said that it is needless for political campaigns to be based on issues and character assassination and insults.
He intimated that such actions will not move the nation forward.