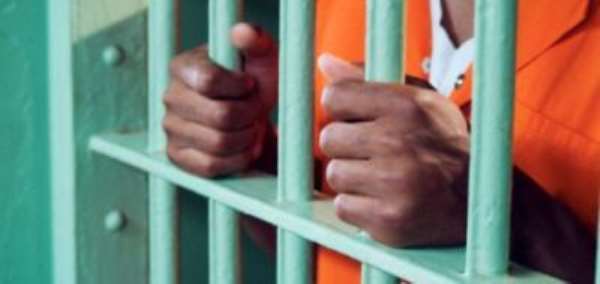 Accra, April 25, GNA - David Avegah, a 25-year-old unemployed, was on Wednesday remanded by a circuit court in Accra, for defiling a 11-year-old class four pupil.
Avegah, who pleaded not guilty, would re-appear at court on May 5.
Police Chief Inspector Isaac A.A.Ahor told the court that the victim resides at Awudome Estate, Accra, while the accused resides at North Kaneshie.
The prosecution said that on April 18, this year, at about 1300 hours when the victim was returning from school, he met the accused, who asked her to accompany him to a place to collect a mobile phone for.
Chief Insp. Ahor said the accused took the girl to a cinema hall, which was also a rest house, and defiled her.
The prosecutor said when the victim was leaving the cinema hall, she met her uncle, who asked her why she was in the area.
Chief Insp Ahor said the girl told the uncle that she was defiled by the accused.
The prosecution said the uncle managed to get the phone numbers of the accused from operators of the cinema hall.
Chief Insp Ahor said the uncle pretended he was an attendant at the cinema hall, and made a phone call to the accused, asking him to come for money he had left in the room he occupied.
The prosecutor said when the accused went to the cinema hall with the hope of collecting his money; he was arrested by the attendant of the cinema hall and the uncle abd handed over to the police.
The accused denied the offence in his caution statement.
GNA