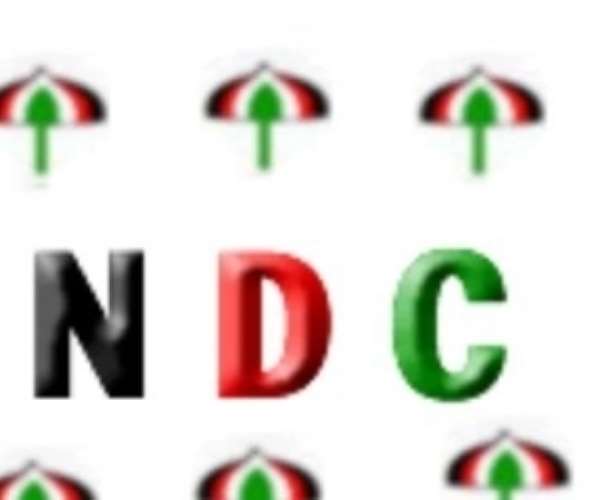 Accra, April 25, GNA- The National Democratic Congress (NDC) has expressed concern about recent political upheavals in the country, and called on civil society and religious groups to condemn acts that would mar Election 2012.
The party cited the growing ethnic politics, political violence, the media's involvement in instigating and deepening conflicts, controversy at the biometric voters' registration exercise at the Odododiodio Constituency, and the recent comments of Mr Kennedy Ohene Agyapong, Member of Parliament for Assin North.
Mr Johnson Asiedu Nketiah, General Secretary of the party, who raised these concerns at a press conference in Accra, accused the NPP of engaging in ethnic politics, and making statements that tend to pitch one ethnic group against the other.
He said that the statements being made by NPP bigwigs should not be considered in isolation and that it was a scheme aimed at ethnic polarization.
Mr Nketia said:" The point being made .... is that Kennedy Agyapong's latest statement should not be taken as a single isolated incident but it must be seen as another stage in the planning and implementation of an orchestrated and well rehearsed agenda of the NPP to throw the nation into chaos as a result of their inordinate ambition for power."
According to the NDC General Secretary, the Ghana Centre for Democratic Development study concluded that ethnic polarization had worsened under the eight years rule of former President John Agyekum Kufuor and the NPP.
On the troubles regarding the biometric voters' registration exercise in the Odododiodio Constituency, Mr Nketiah noted that Madam Ursula Owusu of the NPP, whose presence at the Constituency resulted in tension, had no legitimate and auhthorised business to transact at the registration centre there.
"The NDC is of the opinion that NPP is looking for triggers during the biometric registration exercise to unleash terror that they have planned on innocent citizens of this country, and where those triggers do not exist, they seek to manufacture some with the active connivance of media houses that share in this diabolical agenda," Mr Nketia said.
He said the NDC was demanding the security services to invite for questioning all the persons whose pictures appeared both as victims and attackers wielding offensive weapons on the front page of the Daily Guide, an Accra private newspaper.
Mr Nketia said: "We are very confident that by establishing the true identity of these people, the nation will be able to unravel what actually took place at Odododiodio on that fateful day."
He expressed dismay at some religious and civil society groups, who subtly justified Mr Agyapong's declaration of war by linking and balancing it with the events at Odododiodio.
"In conclusion, the NDC wishes to state without any fear of contradiction that this year's registration process has so far seen marked improvement in terms of security breaches over the 2008 exercise," Mr Nketia said.
GNA