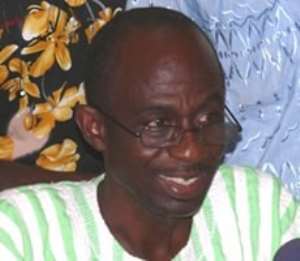 The ruling National Democratic Congress (NDC) says the roundly condemned comments by Assin North MP, Kennedy Ohene Agyakum should not be seen as a single isolated incident.
It must be seen rather as another stage in the planning and implementation of an orchestrated and well rehearsed agenda of the NPP to throw this nation into chaos as a result of their inordinate ambition for power.
NDC General Secretary, Johnson Asiedu Nketiah, flanked by other executives and functionaries of the party told a press conference in Accra that the UP tradition, "the progenitor" of the NPP, had its history deeply rooted in politics of ethnicity and that in spite of great efforts conscientise the youth of the country to think of the nation first, the NPP has not as yet weaned itself of the canker of ethnicity.
Asiedu Nketiah recounted instances he said portrayed the NPP as playing the ethnic card, including the party's failure since its formation to field a non Akan as the presidential candidate or prime ministerial candidate.
The NDC said while it was not surprised at the cards being played by the NPP, it was convinced the opposition party was looking for triggers during the biometric exercise "to unleash the terror they had planned on innocent citizens of this country and where those triggers don't exist, they seek to manufacture same with the active connivance of media houses that share in this diabolical agenda."
The NDC is demanding investigations into the recent violence in the Odododiodio constituency and is asking the police to establish the true identity of persons identified in videos from the constituency.
He described the biometric registration as commendable in terms of security, despite major confusion in Odododiodio and Tafo Pankrono in the Ashanti region.