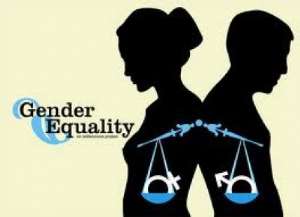 Juaso (Ash), April 25, GNA – Participants at a meeting to deliberate on gender equality and women empowerment have called for the inclusion of women in decision-making processes in every traditional palace to ensure that the interests of women are not overlooked.
They expressed worry about the prevailing situation where the queen was the only woman who participated in the decision-making process at the palaces when traditional and local developmental decisions were being made.
The participants said it was imperative for women to make adequate contributions into issues concerning their development and help ensure that projects are not designed to the detriment of women who form the bulk of the population.
The meeting which was organised by the Coalition of Women in Governance (COWIG) in collaboration with the Asante Akim South District Assembly, was attended by stakeholders drawn from Christian and Muslim organisations, youth groups, opinion leaders and civil society organisations.
COWIG was formed in 2010 under the auspices of Women Lawyers in Development in Africa (WILDAF) in collaboration with International Federation of Women Lawyers (FIDA) and the Hunger Project Ghana.
Currently in 20 districts across the country, it seeks to increase women participation in governance and politics both at the local and national levels through sustained community sensitization fora.
Mr Isaac Olesu-Adjei, Partnership Building and Resource Mobilisation Officer of the Hunger Project Ghana, said women had been marginalized for far too long and must be encouraged to take active part in the decision-making processes at all levels.
He said discrimination against women began at various homes where girls were made to believe that they belonged to the kitchen while their male counterparts were provided with opportunities to progress.
He called on men not to put impediments in the way of their wives who aspire to seek public office positions but encourage them in their efforts.
Mr De-graft Fokuo, the District Chief Executive (DCE), said the role of women in national development cannot be underestimated and pledged the assembly's support to women empowerment programmes.
GNA