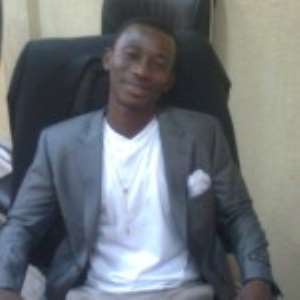 By: Issah Alhassan, Kumasi
Ali Baba Dankambary
A group of Muslim media practitioners in Kumasi have launched a campaign aimed at tackling the perennial incidents of violence within the Zongo communities, especially, during election periods.
The campaign, dubbed 'Ensuring Violence Free Zongo,' would involve the advocacy and organisation of educational programmes in the northern communities, towards minimising incidents of violence, in the run up to the December 7 elections.
The practitioners would also engage elders, including the traditional authorities and religious bodies, to conscientise the Zongo youth on the need to avoid all forms of negative acts that have the tendency to cause chaos and confusion during electioneering campaigns.
Throwing more light on the campaign in an interview with The Chronicle, the spokesperson for the group, Ali Baba Dankambary, said the aim was to reduce the stigma of violence associated with Zongo communities, and also ensure that the 2012 elections become incident free.
Ali Baba, who is a news anchor at Kessben 93.3FM, noted that it was disheartening to hear almost on a daily basis that youth in the northern and Zongo communities are being exploited by politicians to perpetrate violence at polling stations and registration centres.
The Kumasi-based broadcaster said the time had come for journalists and other stakeholders in the Zongo communities to join the crusade in eroding that perception, since the unfortunate phenomenon had contributed to lending credence to the perception that northerners are violent.
According to him, the Islamic religion, which is the dominant faith in the Zongo and northern communities, was a religion of peace, and frowns upon all forms of societal aggression, adding, 'the Prophet of Islam, Mohammed (SAW), which we Muslims follow is a man of peace and submission, so I wonder why we should allow ourselves to be associated with violence and aggression.'
He noted that though some scholars and opinion leaders in the Zongo communities were doing their best to help stem the regrettable situation, he was very optimistic that the involvement of media practitioners would go a long to complement their efforts, and assist in dealing with the matter.
Ali Baba further added that the group would also collaborate with state institutions like the National Commission for Civic Education (NCCE) to educate the youth on their civil rights and responsibilities.
He, therefore, called on politicians to refrain from exploiting the youth in the Zongo communities for their selfish political interests.