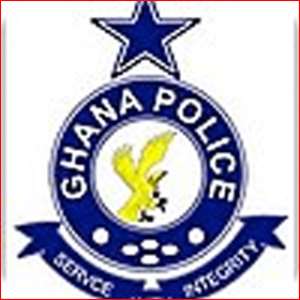 Information reaching Citi News indicates that the police in Yendi have impounded a wine BMW saloon car with arms.
The car with registration number AS 5717 X was impounded at about 12 mid-day on Tuesday.
An eyewitness, Abubakari Zakariah Nachin-Naa, Assembly Member for Gagbini Fong in Yendi narrated the situation to Citi News and said 'the issue of it is that when these people came the police in Yendi confronted them to stop and they refused and sped through another route that is passing Gagbini Electoral Area.
According to the Assembly man 'that is my electoral area and they were trying to enter into the temporary palace with the car, fortunately the police in Yendi were able to stop them near the palace and the occupants took to their heels.
'The police managed to take the car to the police station and they got some AK47 ammunitions from the car and they have even deflated the tyres of the car at the police station.'
The Northern Regional Police Commander confirmed the interception to Citi News and in his own words, 'We have impounded a vehicle which was carrying some arms and the car has been taken to our station.'
Asked on what make of weapons were retrieved, he disclosed, 
'Actually one AK47 was retrieved from the car with a loaded magazine' and he said he would not rule out the fact that Yendi was sitting on a time bomb.
Source: Citifmonline