Britain open Olympics against Senegal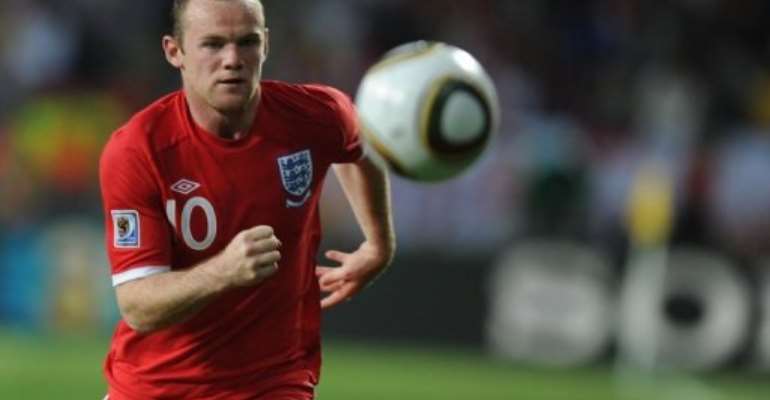 LONDON (AFP) - Host nation Great Britain will kick off the Olympic football tournament against Senegal at Manchester United's Old Trafford ground on July 26 following the draw made at Wembley here on Tuesday.
Senegal became the final men's team to clinch their place in the tournament when they beat Oman 2-0 in a playoff in Coventry, central England, on Monday.
Britain, who qualified as hosts, have also been drawn alongside Uruguay and the United Arab Emirates in Group A.
Brazil, tipped for gold in the absence of title holders Argentina, were drawn against Egypt, Belarus and New Zealand.
In all 16 teams in the men's event will be split into four groups, with the top two from each qualifying for the quarter-finals.
Unlike most other Olympic events, which will take place in London, organisers have tried to make the football tournament a truly British competition by spreading games around the country.
So as well as playing the UAE at Wembley on July 29, Pearce's men will also face Uruguay in the Welsh capital Cardiff on August 1.
Former England captain David Beckham, who played a leading role in the campaign to bring the Olympics to his home city of London, could feature in the British team as an over-age player in what is primarily an Under-23 tournament.
"I'll know a bit more about David Beckham's chances when I go to the States and see him," Pearce said following the draw.
"He's been a great ambassador but that's no guarantee he'll get in the squad. I'm picking on form and merit alone."
Scottish, Welsh and Northern Irish football chiefs remain adamantly opposed to their players taking part in a British Olympic team, fearing it could be the first step on the road to extinction as independent football nations with England effectively becoming 'Britain' at future tournaments.
The squad may not reflect every home nation and celebrity but they will be the best 18 players who have the best opportunity to deliver a gold," said Pearce. "That's my only criteria."
Pearce, who in addition to his regular beat as England's Under-21 manager is also in caretaker charge of the full national team with a permanent successor to Fabio Capello still to be appointed ahead of the upcoming Euro 2012, was coy about the draw.
"You don't know what's an easy draw until the tournament starts. I think it's all to play for.
"Having spoken to a lot of players, I've sensed a willingness to be a part of the Olympics. Clubs have to look after themselves.
"But for the great of Great Britain, everyone has to get behind this team."
In the women's tournament, Britain will be up against female football superpower Brazil in their group phase.
Brazil's Marta is arguably the best player in the women's game and GB coach Hope Powell, the long-serving manager of the England side from which the bulk of the Olympic squad will be drawn, said: "It will be a great game against Brazil.
"They are the tough team in the group. They are always there or thereabouts in major tournaments."
Men's Tournament
Group A: Great Britain, Senegal, United Arab Emirates, Uruguay
Group B: Mexico, South Korea, Gabon, Switzerland
Group C: Brazil, Egypt, Belarus, New Zealand
Group D: Spain, Japan, Honduras, Morocco
Note: The top two teams from each group go through to the quarter-finals.
Women's Tournament
Group E: Great Britain, New Zealand, Cameroon, Brazil
Group F: Japan, Canada, Sweden, South Africa
Group G: USA, France, Colombia, North Korea
Note: The top two teams from each group and the two best third-placed teams qualify for the quarter-finals.