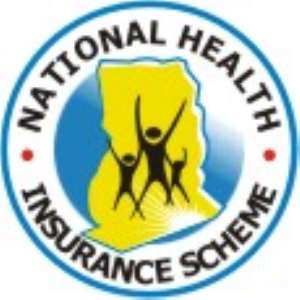 Accra, April 23, GNA – Stakeholders in the health sector have expressed concern about the sustainability of the National Health Insurance Scheme (NHIS) for the long term and described it as "being at risk".
Speaking at the opening of a five-day Ministry of Health April 2012 Summit on the theme "Going Beyond Strategy to Action; All Hands on Deck for Millennium Development Acceleration Framework", Mr Gerard Duijfjes, Royal Netherlands Ambassador to Ghana, who spoke on behalf of the health partners, admitted that though there were some achievements made, the pace and current challenges indicated the fear of its sustenance.
"We need to join efforts and rally behind the theme to ensure its long term sustainability so we can improve the health care service delivery and meet the Millennium Development Goals (MDGs), which is barely three years away," he added.
The summit is being attended by the Ministry of Health and its agencies, development partners, civil society and stakeholders in health, including heads of institutions, NGOs and civil society in health.
For the next five days, it will review the health sector activities for 2011, reflect on performance, map out the way forward and renew their commitment towards the people of Ghana.
Mr Duijfjes expressed concern on the maternal mortality situation in the country and the need to scale up interventions to at least meet MDGs 5.
He urged the Government to invest in Family Planning and improve the current access rate since improved family planning had a link with reducing maternal mortality.
"Family Planning has an enormous contribution in reducing maternal mortality and government should pay attention to that. The current Family Planning prevalence of 17 per cent is just too low".
On HIV and AIDS, the health partners said though the HIV prevalence rate had been stable since 2000, Central Region had increased its prevalence for some time overtaking Eastern Region.
They called on stakeholders to reflect on the data provided by the Sentinel Survey Report and set priority bearing in mind the young people.
Advertisement
Dr Afisah Zakariah, Head of Monitoring and Evaluation of Ministry of Health, who made a presentation on "Review of 2011 Health Sector Performance" said the review was to assess progress towards attainment of the health sector objectives of the strategic plan, identify areas that needed attention and address them as well as, identify areas of strength and innovations and replicate for better performance.
She said the general performance of the health sector in 2011 had improved over the previous years but had difficulties in data capturing, analysis and suggested that submission and feedback to all levels needed to be improved.
Dr Zakariah noted that progress had been recorded against the number of stated priorities from 2011 Programme of Work and had attained progress in skilled delivery going up from 16.8 per cent to 27.1 per cent while antenatal coverage also moved up from 32.4 per cent in 2010 to 46 per cent in 2011.
Malaria cases fatality rate, declined from 1.40 per cent to 1.23 per cent while rising outpatient utilisation continued to increase workload.
She said no new cases of Guinea worm has been recorded so far and that Ghana was also waiting for the World Health Organisation to certify Ghana as a polio free country after recording zero cases for a period of three years.
There was a significant increase in total number of midwives, nurses and doctors and their distribution has also improved.
"Despite increasing number of midwives in the Northern Region, the Region still has few midwives compared to the Region's population and size."
Skilled delivery increased in all Regions, and the national coverage is 55.8 per cent while the gap between the Regions with the highest and the lowest coverage has narrowed.
Volta and Northern Regions continued to have relatively low coverage at some 40-45 per cent, inadequate health facilities and trained health personnel.
Dr Zakariah explained that despite all the significant achievements, the health sector faced challenges, which included inadequate production and inadequate distribution of human resources for health, decline immunisation coverage for the various antigens, inadequate capacity to tackle the rising burden of non-communicable diseases and inadequate capacity to respond to emergencies.
She recommended that the health sector should address challenges facing the low performing Regions and sanction those who refused to submit their data for review.
GNA