Biometric Registration And Matters Arising!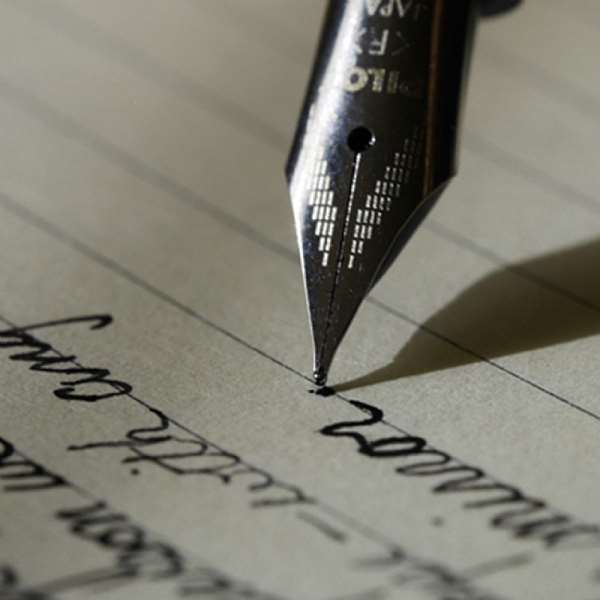 Biometric
Have I registered? Yes, I have. But that was not until after I had had some chilling moments. As I stood in a queue and waited patiently for my turn, a conversation I heard earlier rang in my Mugu Yaro head.
My stomach turned as I recalled the conversation which unexpectedly found its way into my rabbit-like ears a few hours before I went to the registration centre. It was a conversation between two teenagers who were registering to vote in a general election for the first time.
One said, although not confirmed by any scientific proof, he still believed that the biometric machine could cause cancer. The other also exhibited his ignorance by replying that he too had heard that the machine could make people's langa-langa shrink. Surprisingly, however, they both came to the conclusion that even if the rumour had some truth in it, it was better for them to register and have the power to vote out the greedy bastards than fail to register and allow them continue to milk the country dry.
Sorry for the little digression, was I not talking about how I felt when I went through the registration exercise? I felt a funny sensation between my thighs when I put my fingers on the machine. Soon after, I put my hand 'down there' to make sure that Ogboro Jnr was still dangling.
Call me what you want and I will not even bother to respond because I know what I know. One can never be too careful in a country where a mere touch was alleged to make a man's bazooka shrink instantly, culminating in a nationwide fear and panic. How relieved I was when I confirmed the presence of my dangling langa-langa between my thighs. I was even more relieved when I realized it was not only dangling, but also of the right shape and size.
Indeed, the registration exercise was very smooth and everything was over in about ten minutes. I stood there for a few minutes and observed the exercise before leaving the centre.
I was therefore surprised when I later heard on the radio that there had been pockets of violence in some constituencies. But one constituency that tops them all is the Odododiodoo Constituency. Remember that is the constituency where the notorious Nii Lantey Vanderpuye is contesting the parliamentary seat on the ticket of the ruling Zu-za.
When Nii Lantey Vanderpuye said that Zu-za would win the elections through fair or foul means, many were those who took it lightly. They thought it was the usual rantings by politicians to make others think they are very tough. However, with Nii Lantey making good his threat in the Odododiodoo Constituency, I have no doubt that they would be revising their notes, if they have not done so already.
Nii Lantey did not only unleash violence on people bearing Akan names in the constituency, but also publicly threatened to continue the dastardly act till the last drop of his blood. He is walking free because the shameful act has been sanctioned by the president, proving the notion that it is different strokes for different folks under the rein of the man who claims to be 'father for all'.
Abusuapanin, when I told you and my compatriots that it was different strokes for different folks in this country of ours, there were grumblings from some of my compatriots that I was just being partisan. But I doubt if they will say same after witnessing the calculated attempts by the police to cow politicians from the other side into submission in order to please the president and his henchmen.
The arrest of Hon. Kennedy Agyapong, his detention beyond the stipulated 48 hours and the bizarre treason charge slapped on him, amply vindicate me and my ilk. But for the independence of the Judiciary, one can only imagine the treatment our vindictive government would have inflicted on Ken and his kind.
Yes, Ken's outburst was very inflammatory. Yes, his outburst was not measured. Yes, his outburst was divisive. But was it not done in reaction to the Castle-induced violence in Odododiodoo? In any case, was his outburst as dangerous and divisive as the violence inflicted on those in Odododiodoo?
You see, it is an unjust world! Ken, who was fighting in defence of the oppressed, is now fighting for his life in court over the treason and genocide charges slapped on him; while the real nation-wreckers watch with glee. The oppressed is now the guilty party, while the oppressor is innocent. Bizarre, isn't it?
Ironically, the various civil society groups appear to be oblivious of this reality. They seem to be living in a world far different from ours. They only find their voice when the opposition is perceived to have gone wrong. Is that not called hypocrisy?
In the meanwhile, the man who has vowed to protect the Constitution and the oppressed in the society is telling me and my compatriots that he is no policeman to protect us. Do you know what that means? It means my compatriots and I have been left at the mercy of thugs and hoodlums like Nii Lantey Vanderpuye. Yet, when we decide to defend ourselves, they say we are terrorists and nation-wreckers.
Good Lord, are we not gradually leading this country into eternal damnation?