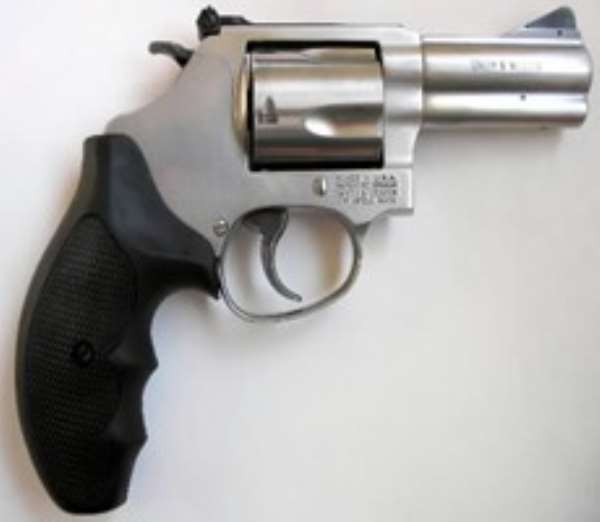 One hundred and twenty-five thousand illicit guns are in circulation in the country without any form of data or record indicating where and who owns them, according to a baseline study in 2004.
According to the report, about 400,000 small arms are in circulation in the country. A little over half of the number 220,000 is in civilian hands. Only 95,000, representing 43.2 per cent, are registered, leaving a significant 56.8 per cent or 125,000 unaccounted for.
The figures have increased tremendously since the last study as a result of past and current inter-ethnic wars, illicit trafficking, porous borders and modern day chieftaincy, land and other disputes, experts say.
Addressing journalists at a three-day sensitisation and capacity building workshop at Sogakope in the Volta Region, the Executive Secretary of the National Commission on Small Arms and Light Weapons, Mr Jones Applerh, said about 80 per cent of police arrests and investigated cases show that weapons used are local weapons made by blacksmiths and through other artisanal activities.
Mr Applerh noted that attention seems to be tilting towards fighting crimes such as armed robbery, car snatching, drug abuse, among others, whereas the equally important aspect of proliferation of small arms and light ammunitions receives minimum attention.
The issues affecting us now are terrorism, fundamentalism and these are all because of arms proliferation, he claimed, adding that although Ghana has one of the most stringent laws on the procurement of small arms and light weapons in the sub-region, activities of brokers, coupled with porous borders and weak border management have allowed a sharp increase in arms proliferation in the country.
He said although there are 30 licensed brokers allowed to bring weapons and ammunition into the country only six are active, possessing the financial capacity to import weapons into the country.
He called on authorities to delve deeper into activities of the brokers to check whether brokers properly disposed of weapons before applying for a permit to import other consignments.
According to him, Ghana spends so much money in rebuilding infrastructure, which gets destroyed during ethnic conflicts, and rehabilitating post war victims, a process which condemns the country into a vicious cycle of poverty.
He described as irresponsible actions of people who patronise illicit small arms and light weapons with the excuse that they are protecting their chief or they feel insecure without weapons.
In some war-tom towns in the northern part of the country, some people cannot provide shelter or food for themselves yet they are able to save up to GH¢470 or GH¢500 to buy an AK47 riffle, he pointed out.
The head of the ECOWAS Small Arms Unit, Dr Cyriaque Agnekethom, in his submission, said although ECOWAS member states have agreed to ban the transfer of small arms and light weapons into, from and through their territories, activities of foreign brokers who are not subject to the convention compound the situation of small arms in private hands.
Under the convention, member states can only be exempted to procure arms from authorised manufacturers in the event of illegitimate defense and security needs.
The Executive Secretary of the National Media Commission, Mr George Sarpong, said awareness raising campaigns designed to change people's knowledge, attitudes and behaviours are important.
He tasked journalists, government officials and the public to play their respective roles to end the scourge, especially as Ghana goes to the polls in December this year.