Proprietor congratulates Akwasi Appiah on his appointment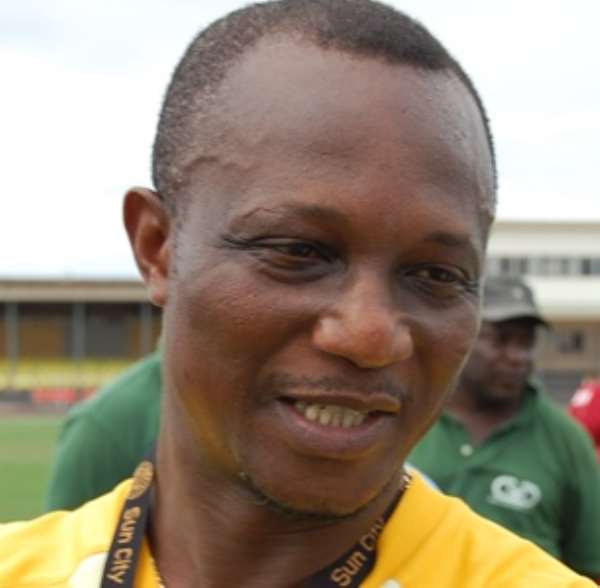 Yawhima, (B/A) April 20, GNA – The Proprietress of Compassion is Love in Action (CILIA) Orphanage at Yawhima near Sunyani has congratulated Kwasi Appiah on his appointment as the substantive head coach of the senior national football team, the Black Stars.
The Rev. Mrs Charlotte Osei Kwarteng, speaking to the GNA Sports at Yawhima in Brong-Ahafo on Thursday, described coach Appiah as "more than a father of the home of orphans and children in need".
She said Appiah's continued donations to the home for the past three years had immensely contributed to make life worthwhile for the children of the Orphanage.
Rev. Mrs Kwarteng mentioned, among others a 500 gallons capacity poly-tank that the coach presented to the Home for water storage.
Other donations from coach Appiah included food items, detergents and toiletries, bags of sachet water, soft drinks, confectioneries, as well as jerseys and footballs, she added.
The Proprietress said the Board, management and staff of the Home viewed the appointment as a divine reward, as there were other equally qualified Ghanaian football coaches who could have been appointed instead of Appiah.
"One cannot therefore rule out the favour of God in the appointment, since the immeasurable level of empathy that he has shown to the children has been a blessing in disguise that culminated in his elevation", she stated.
Rev. Mrs Kwarteng expressed the wish that Coach Appiah would live up to the task by winning trophies with the national team to justify his appointment.
GNA