Replace broken down Biometric Machines in Tema West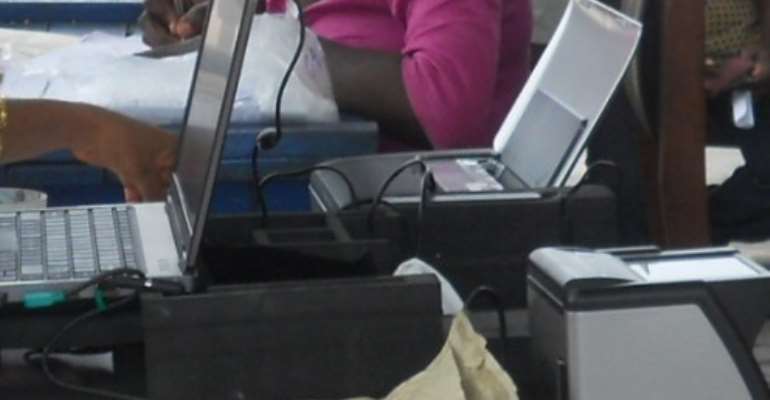 Tema, April 20, GNA - Mr Foster Asante, Director of Communications of the Tema West Constituency of the National Democratic Congress (NDC) has called for the replacement of broken down machines for the Biometric Voter Registration Exercise in the electoral Constituency.
Mr Foster, who made the call in an interview with the Ghana News Agency at Tema on Friday, said the affected areas are Adjei Kojo, Klagon, Saint James, Sun City, Ridge Church and Kotobaabi.
While urging the Electoral Commission to, as a matter of urgency, replace those machines, Mr Foster suggested to the Commission to extend the registration period in all the affected centres within the Constituency in order to ensure that no constituent was disenfranchised.
He appealed to party members and supporters to remain calm and resolute as the EC took steps to correct the anomaly.
Mr Foster urged them to ensure that they registered their names before the end of the exercise.
GNA