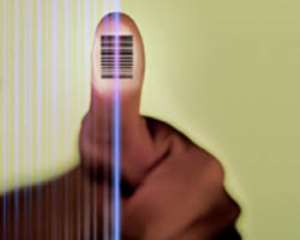 Ho, April 19, GNA - in the Ho Municipality has ebbed considerably as the exercise progresses through the third round.
"We are sleeping" a Registration Officer at the United Pentecostal Registration Centre told the Ghana News Agency (GNA) during rounds of some Registration Centres in the municipality on Thursday.
Officials at the Centres were either conversing or lay their heads on their tables resting while a few others were attending to one or two people who called to register.
The Registration Officers told the GNA that majority of the prospective voters seemed to have registered during the first round because they thought the exercise was for 10 days.
Overall an average of between 40 and 60 people were registered at a Registration Centre daily since the exercise entered the third round.
At the heavily populated Anlorkordzi area the number of those registered at the Anlorkordzi Temporary Booth declined progressively from 87 people on the first day of the third phase to 60 on the second day and 50 on the third day.
No Challenges were filed against anybody at the Centres visited.
At the United Pentecostal Centre near the Stadium four people whose Ghanaian nationality were said to be in doubt could not be registered because they were unable to get the mandatory two registered voters each to guarantee for them.
GNA