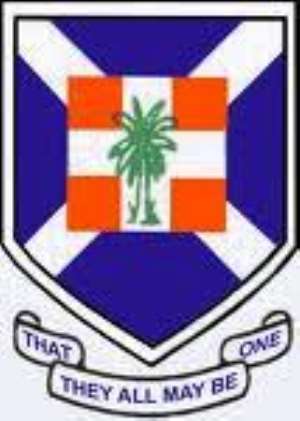 Wa, April 19, GNA - Reverend Esmond Wasau Nagba, Chairman of the Upper Presbytery of the Presbyterian Church of Ghana, has appealed to politicians to do the people of this country a favour by focusing their debates on issues and not personalities.
He said the current trend of attacking personalities through the use of intemperate language across the political divide had the potential of throwing this country into chaos even before the 2012 general elections and urged politicians to exercise restraint in order to prevent such a situation from befalling the country.
Rev. Nagba made the call at the end of the Second Presby Conference of the Upper Presbytery in Wa on Wednesday.
The five-day conference was on the theme: "The Holy Spirit and the Believer: The Growth of the Upper Presbytery".
Rev. Nagba said what Ghanaians needed was sound development ideas that could help eradicate poverty, hunger and diseases and improve on their living conditions and not who was short, tall, slim or plump.
He also appealed to politicians to stop engaging the youth in dirty politics, stressing that such attitude could potentially paint a gloomy future for the country's democracy as such youth would grow to become used to inappropriate way of doing politics.
Rev. Nagba urged all discerning Ghanaians to reject any political party who uses intemperate language and violence to intimidate its political opponents.
He described the biometric voter registration exercise which had been characterized by some pockets of violence in some parts of the country as unfortunate and urged all individuals, civil society organisations, religious and opinion leaders to condemn it without any reservations.
The conference brought together delegates Gambaga, Garu, Bawku, Bolgatanga, Sandema and Wa Districts.
GNA