Ghana Begins Negotiation For $6bn From China Exim Bank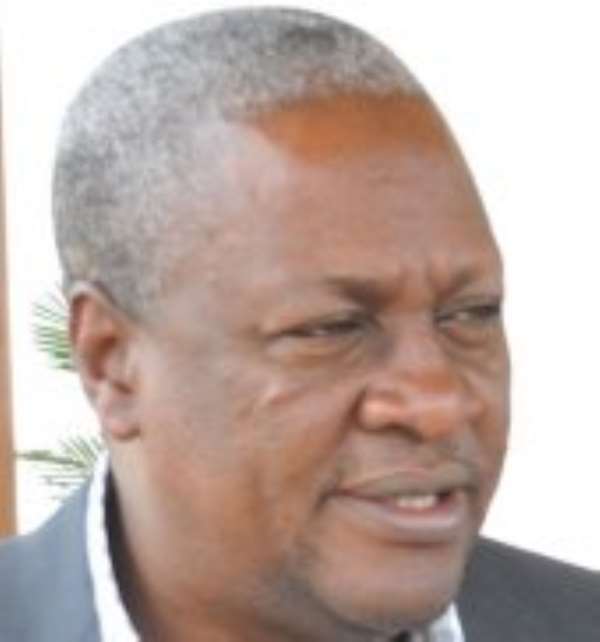 Vice President John Mahama
Vice President John Mahama Ghana has initiated negotiations with the China Exim Bank (CEB) for a $ 6-billion loan facility which will be used to accelerate social infrastructural development.
The amount is separate from the $3 billion facility already granted to Ghana by the Chinese Development Bank (CDB) for processing of gas from the Jubilee Oil Fields and other projects.
An amount of $1 billion out of the already granted $3 billion loan is due for disbursement from the CDB for gas processing while the other $2 billion to be released later would cater for the Takoradi Harbour expansion project, the Western railways lines rehabilitation and the Accra Plain irrigation among others.
The Vice President, Mr John Dramani Mahama, made this known at the Kotoka International Airport on his return from China yesterday.
Mr Mahama had led a delegation to China to sign subsidiary agreements that would pave the way for the disbursement of the $1 billion out of the $3 billion Chinese loan.
The gas processing facility is a critical component for meeting the energy demands of the country and moving its economy to a higher level.
Regarding the second tranche for the first facility, the Vice President said the various ministries, departments and agencies were working feverishly on procurement processes.
When the processes are completed, Ghana's Ambassador to China, Mrs Helen Mamle Kofi, who has been given the power of attorney, would sign on behalf of Ghana for the disbursement of the amount.
Explaining the $6 billion, Mr Mahama said when discussions and all documentation were completed, the amount would come in $ 2-billion tranches and would be used for social infrastructure such as education, health, electricity and water.
He was frank that discussions on the $ 6 billion had not been pursued with all the force required, but noted that during one of the meetings, the Chairman of the Exim Bank gave assurance that things would be facilitated.
According to the Vice President, the gas infrastructure project, when completed, was expected to generate $1 billion annually which would be used to service the debt, while other projects under the agreement would equally yield revenue to cater for the repayment.
He said officials of the Bui Dam Authority who were part of the delegation held talks with Chinese officials for the release of the remaining resources for the completion of the Bui Dam.
President Mills, during a visit to China in 2010, that country agreed to extend some facilities to Ghana for infrastructural development.