AUCC celebrate 10th Anniversary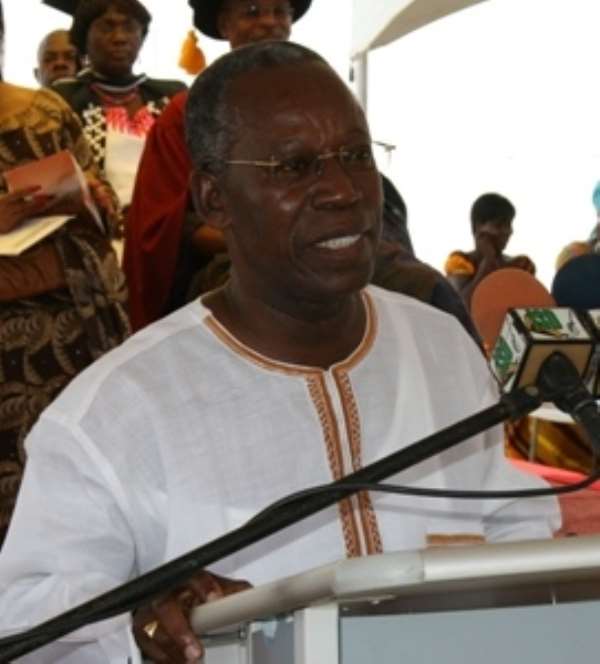 Accra, April 18, GNA - Dr. Kojo Yankah, President of the African University College of Communications (AUCC), on Wednesday said Africans need to understand the implications of globalization and its convergence to survive in a fast moving world.
He noted that most countries which did not recognise the changes that came with globalization and convergence always produced large numbers of graduates who were not prepared for the market as a result of rapid growth and increase in the application of advanced information and communication technologies in the operations of businesses.
Dr. Yankah said this at the launch of the university's 10th anniversary celebration dubbed: "Education in an age of Globalisation and Convergence."
Dr. Kwame Nkrumah foresaw the importance of science and technology as an essential tool in national development and established institutions such as Atomic Energy Commission, Council for Scientific and Industrial Development, the Kwame Nkrumah University of Science and Technology.
He said since the establishment of the university, the administration has been consistent in aligning all new courses to the dynamic demands of the market in science and technology.
Dr. Yankah said the school would launch its Distance Learning programme to offer opportunities to the many students, workers, and non Ghanaians who cannot be physically present on campus all the time.
The introduction of AUCC School of film and multimedia studies and the introduction of masters' degree courses in journalism, integrated marketing communications and health communications; and certified, diploma and BA courses in Information Technology would offer opportunities to many a youth.
"AUCC will be introducing the new skills and abilities required to be useful in this new era of globalization and convergence, anywhere in the world," he said.
Dr. Yankah hoped that AUCC would be still lead in Business, Communication and Multimedia education the next decade.
AUCC, formerly known as the African Institute of Journalism and Communications, is a private tertiary institution established in 2002 by Dr. Kojo Yankah who was a former editor of the Daily Graphic Newspaper, a Director of the Ghana Institute of Journalism, Minister of State and a Member of Parliament.
In 2007, the university received a second approval from the National Accreditation Board (NAB) to offer Bachelor of Arts degree courses and became the first university in Africa to offer journalism and communication as its flagship.
AUCC was again granted accreditation by NAB in 2010 to offer Bachelor of Science degree courses in Business Administration and the school is affiliated with the University of Ghana for the award of its degree and with the National Board for Technicians Examinations (NABPTEX) for the award of its diplomas.
The university has established external affiliations with the Simmons College, Emerson College, Clark Atlanta University, Morehouse College, the University of Maryland Eastern Shore and Ohio University, all based in the United States of America and the College of Bahamas in North America.
GNA