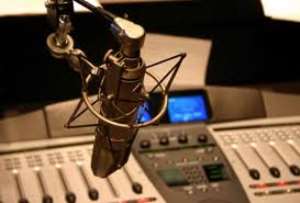 17-04-2012 The Forum for Governance and Justice (FGJ) joins well meaning Ghanaians and organisations in condemning the reckless ethnocentric comments made by Hon. Kennedy Adjapong on Friday April 13th 2012 on his FM station (Oman FM).
In condemning the utterances of the Hon. Kennedy Adjapong, the FGJ also calls on the National Peace Council, the Christian Council, the Muslim Council, all faith-based organisations as well as civil society and human rights organisations to join us in asking the National Communication Authority (NCA) to consider the revocation of the licenses of radio stations which incite people to violence.
We make this call based on the fact that some Accra based radio stations were actively inciting people and were used to mobilise party supports in Accra as well as other regions of Ghana to invade the Police Head Quarters, where Hon. Kennedy Adjapong was being questioned by the Police CID. Such radio stations are a danger to our national peace and stability.
Let us point Ghanaians to a telling case study; the 1994 genocide in Rwanda. The genocide, among the most appalling catastrophes of the 20th century was largely enhanced by radio stations. Prior to the genocide, radio stations were used to dehumanise potential victims. During the genocide, radio was used by extremist to mobilise and coordinate killings.
Clearly, the comments made by Hon. Kennedy Adjapong cannot be defended under any circumstance. Declaring war and calling on people of one ethnic group to harm people from other ethnic groups is genocidal and should not be tolerated.
Yet, we must not just focus on his insensitive comments, for which he should be duly held accountable; we must also take action against media outlets, especially radio stations, which have developed the worrying habit of abusing the right to free speech. This right, which includes freedom of the press and other media, should not be used to promote hate speech and to incite violence.
As a people, we must reject the promotion of violence by any persons or entities, including media outlets. The time to act is now.
Signed
Dr. Clement A. Apaak
Convener, Forum for Governance and Justice - Ghana
020 011 7620