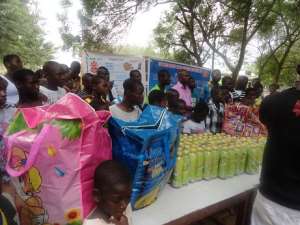 Having organized countless of tertiary events, Next Media Concept in collaboration with Consul Ghana Limited successfully went through with "Awaking Dead Dreams - 2" with the Good Shepherd Orphanage Home, Kasoa. Being the second but first for Consul, Eddie Watson represented his management 'Next Media Concept' whilst Esther Efua Essel, the Face of Vienna stood for Consul Ghana Limited.
After donating items (clothes, shoes, toys, drinks and cash) wealth GH¢ 2500, Eddie surprised the orphanage by donating an extra amount of 400 US dollars asking the care taker to forward the tuition fee of an academic year of a Senior High orphan so he could pay including books and transportation expenses of the orphan in a year.
Esther on the other hand boarded a return transport from Kasoa to Akosombo so the kids could learn more about Ghana's source of power but unfortunately, none of the tour teachers were available. From the dam, they had fun at the Akuse Club house. Aqua Fresh supported with XTRA a new product from the producers of Kalyppo, Fruitely etc. whilst Chicken Republic fed the kids with 50pacs of rice and chicken.
Eddie Watson later revealed to HELLO! GH - the rationale behind this humanitarian gesture. "Putting a smile on the faces of these kids should be everyone's priority as it's not their fault that they are orphans."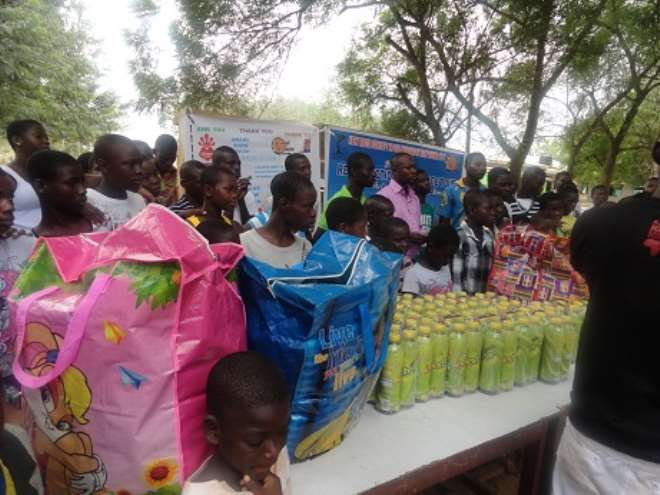 DSC00193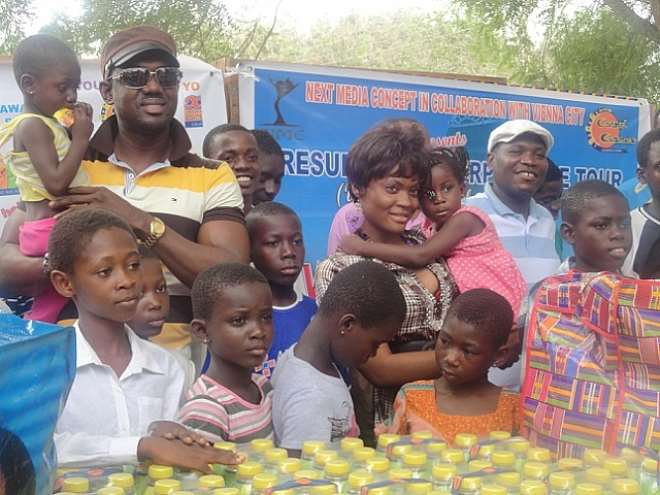 DSC00200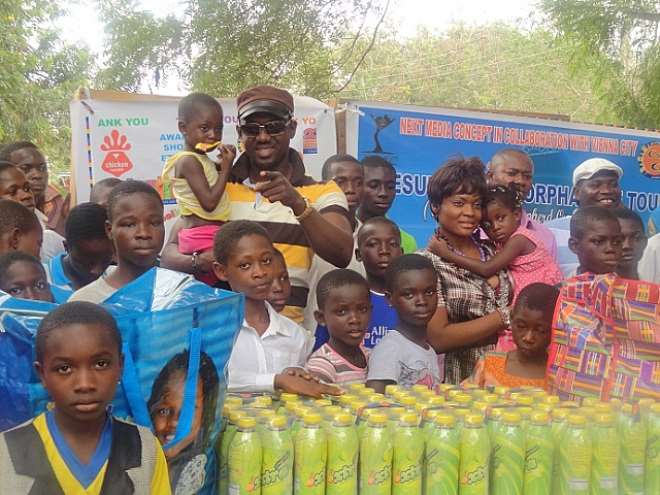 DSC00201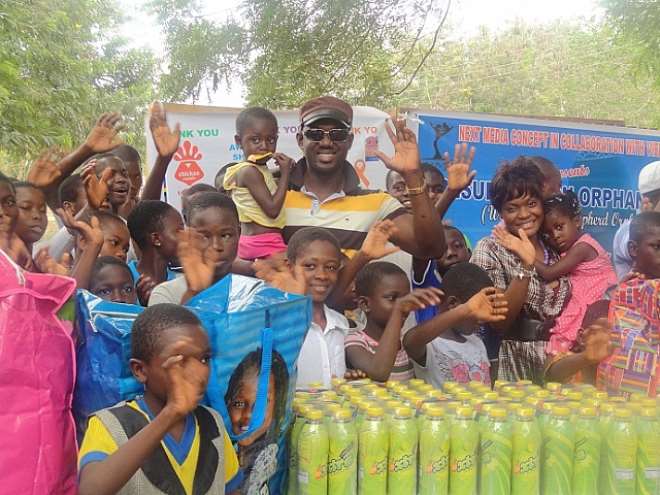 DSC00202