Court jails LPG attendant 5 years for stealing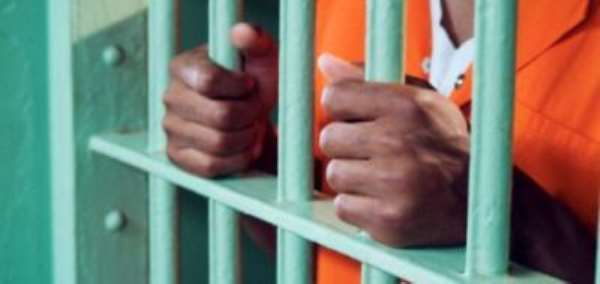 Takoradi, April 17, GNA - Takoradi Circuit Court "B" on Tuesday sentenced Godson Gortor, a Liquefied Petroleum Gas (LPG) attendant to five years imprisonment in hard labour for causing unlawful damage and stealing GH¢15,878 belonging to his employer.
He pleaded guilty.
Prosecuting, Police Chief Inspector Theophilius Agbemordzi, said the convict worked at Drill Gas Filling Station at Shama Junction and stayed in the same house with Daniel Kpabi, Manager of the station.
He said the convict asked permission from the manager to go to Nsawam to patronise the biometric registration exercise.
Chief Inspector Agbemordzi said the convict did not inform the manager and any of his of his co-workers when he arrived on April 9 and went straight home.
He said since there was nobody at home he jumped the fence to the compound of the manager and broke two locks at the door and went inside.
Chief Inspector Agbemordzi said Gortor said opened a drawer in the room, took the keys to a drawer near the bed of the manager where he kept the daily sales on weekends.
He said the convict stole GH¢ 15,878 found in the drawer and bolted to Nsawam.
Chief Inspector Agbemordzi said when the manager detected the theft, he suspected Gortor and caused his arrest, whilst organising his wedding ceremony.
Chief Inspector Agbemordzi said the convict denied committing the offence when he interrogated by the Nsawam Police but admitted it when he was handed over to the Police in Sekondi.
He said Gortor led the Police to a Nsachi village near Nsawam where he had hidden the money and after retrieving the sum , it was found that he spent GH¢2,262 .
GNA