National Enforcement Body expresses concern about registration process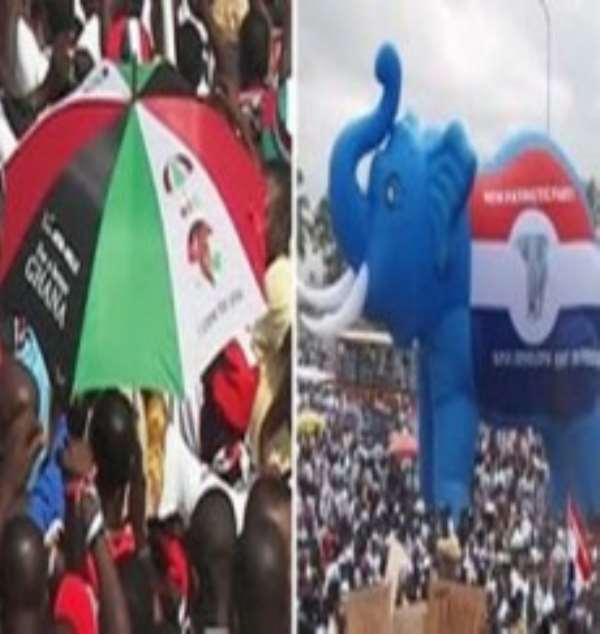 Accra, April 17, GNA – The National Enforcement Body (NEB) of the 2012 Political Parties Code of Conduct has expressed concern about the activities of National Democratic Congress (NDC) and New Patriotic Party (NPP) in the on-going Biometric Voters Registration Exercise.
It noted that the conduct of the two political parties in the registration exercise contravened some provisions of the 2012 Political Parties Code of Conduct.
This was contained in a statement signed by Most Rev Professor Emmanuel Asante, Chairman of the body after its maiden meeting facilitated by the Institute of Economic Affairs (IEA) in Accra on Monday, April 16.
It said all the political parties agreed to demonstrate commitment to the enforcement and implementation of the code by educating their members and supporters on its provisions as well as disowning those who breached any of the provisions.
At the meeting, the body reviewed media reports on incidents of violence and noted that since the commencement of the exercise there had been some instances of hate speeches, inciteful statements, abuse of women and violence affecting children, which involved the use of offensive weapons and perpetrated mostly by members of the NPP and NDC.
The statement said: "We have observed that the instances of violence and clashes are centered on the issue of registration of minors, aliens or non-residents, unfortunately, the manner of media reportage and discussion has exacerbated the political atmosphere."
It said credibility of the security agencies was questioned by both parties judging from recent complaints from both NDC and NPP camps about the Police, and that the situation was worrying considering that these security agencies were supposed to gain the trust of the people in the enforcement of law and order.
"The National Enforcement Body notes that the actions of the NDC and NPP contravene some provisions of the Political Parties Code of Conduct 2012 on Democratic Imperatives and Out-of-Campaign Activities."
The statement reminded political parties especially the NDC and NPP that the roots of a thriving democracy were to be found in peace, stability, law and order as well as compliance by all stakeholders with well-defined electoral laws and codes.
"Therefore, the political parties should be aware that they are being monitored by NEB at the national and regional levels before, during and after the elections and will not hesitate to sanction those found in breach of the code."
GNA