Rwandan opposition figure boycotts trial: lawyer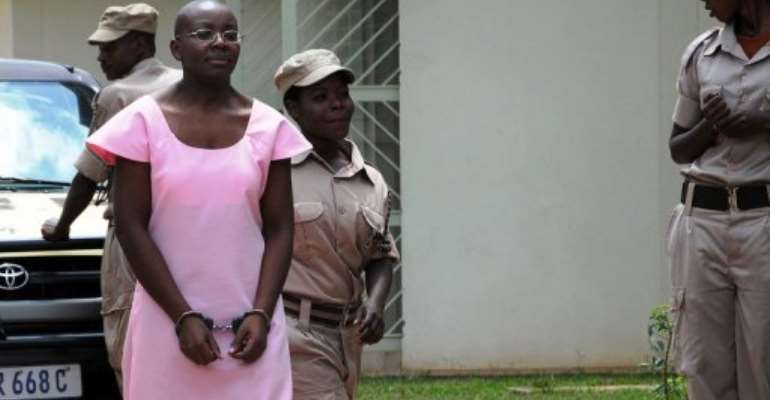 NAIROBI (AFP) - Prominent Rwandan opposition figure Victoire Ingabire will boycott her trial for suspected terrorism and denying genocide in protest at the treatment of a witness, her lawyer said Monday.
Ingabire, an outspoken critic of President Paul Kagame's regime, "will no longer come to the court", Iain Edwards said, adding that her lawyers were also boycotting the hearings. "I'm no longer her lawyer," he said.
The leader of the Unified Democratic Forces (FDU), an opposition movement which is not recognised by Kigali, returned to Rwanda in January 2010 after a 17-year exile in the Netherlands.
She was accused of plotting to form a rebel group in September, on the second day of her trial on charges of fomenting insecurity and ethnic divisions.
Prosecutors said they had evidence of her alleged "terrorist" activities, including proof of financial transfers to the Democratic Forces for the Liberation of Rwanda (FDLR), a Hutu rebel movement based in neighbouring Democratic Republic of Congo.
Edwards said Ingabire on Monday took her decision to boycott her trial after the court cut short the hearing of a witness for the defence, former FDLR colonel Michel Habimana, who accused Rwandan authorities of rigging evidence against her.
"He gave a lot of information about how Rwandan authorities rigged their evidence against Ingabire, how intelligence services made promises to FDLR officers in exchange for false testimony," said the lawyer.
The witness also explained that accusations against Ingabire were merely aimed at stopping her from running in the (August 2010) presidential election" against Kagame, said Edwards.
Kagame has ruled the small central African country ever since the 1994 genocide which saw an estimated 800,000 mostly ethnic Tutsis killed by Hutu extremists in a roughly 100-day period.