More than 6,149,000 candidates sits for BECE Exams in Tamale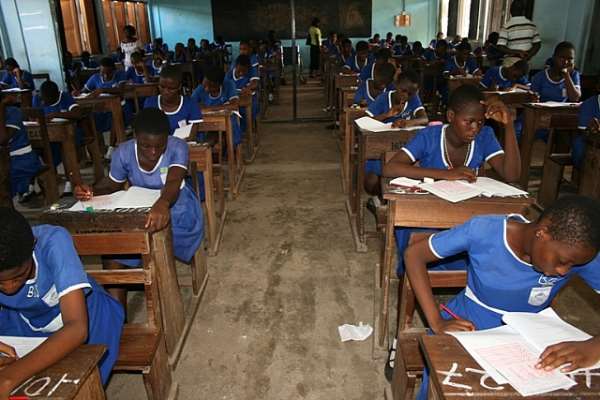 Tamale, April 16, GNA- More than 6, 249, candidates are sitting for this year's Basic Education Certificate Examination (BECE) in seven examination centres in the Tamale Metropolis.
The centres include: Tamale Senior High School (TAMASCO), Ghana Senior High, Vitting Secondary/Technical, Bagabaga College Exam Centre, Northern School of Business High School, Business Senior High School and Kalpohin Examination Centre.
For the entire region a total of 28,152 candidates are sitting for the exams, with 16,887 male and 11,265 females, while in the May/June 2012 West African Senior Secondary School Certificate Examination a total of 12,077 candidates are participating and are made up of 7,821 males and 4,256 females.
Mrs Elizabeth De-Souza, Northern Regional Director of Education made this known when she led Mr Moses Bukari Mabengba, Regional Minister to monitor the progress of the examination at some examination centre in the Metropolis on Monday.
At the centre "C" examination centre at TAMASCO, three candidates made up of two girls and one boy were absent, while at centre "A" four candidates were also found to be absent but no immediate answers could be given for their absence.
The Minister and his entourage also visited the Business High School and found out that the students were busily writing the first paper in English. The candidates were very excited with the first paper with most of them predicting that the y would score high marks.
Mr Mabengba wished the candidates well and told them to remain calm and make sure they read the questions carefully before attempting to answer them.
He also advised them to read over their work before handing over to the invigilators.
Mrs De-Souza asked the supervisors and invigilators not to put fear in the candidates but rather inspire and give them confidence to write the examinations successfully.
Mr Eugene Bawa, a supervisor at one of the examination centres said all materials needed for the conduct of the examination had been provided and everything was going on smoothly.
GNA