Algeria will not host those who threaten Libya: Abdel Jalil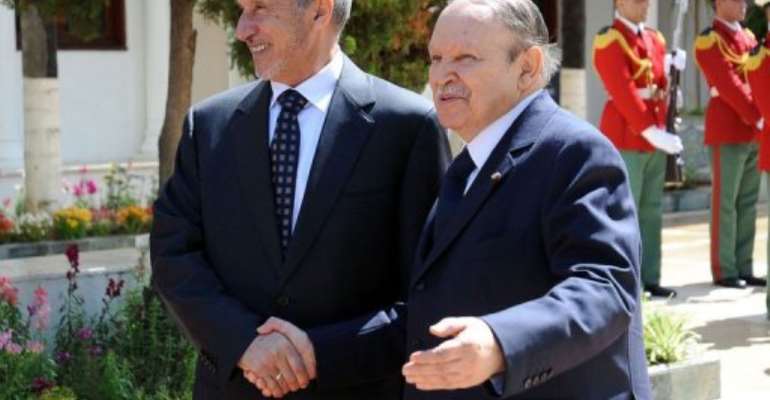 ALGIERS (AFP) - Libyan leader Mustafa Abdel Jalil expressed confidence Monday that Algeria would not shelter anyone who poses a threat to his country, in a reference to Moamer Kadhafi's family members who were granted asylum by Algiers.
"We appreciate the humanitarian position of Algeria for hosting the families, including women and children, but we are convinced that it would not shelter those who represent a threat for Libya's security," said Abdel Jalil after meeting Algeria's President Abdelaziz Bouteflika.
"We agreed that what constitutes a threat for Libya through financing or through subversion would not have a place in the Algerian territory," added the Libyan leader during an official visit to Algeria.
Several of Kadhafi's family members, including his daughter Aisha, her brothers Mohammed and Hannibal, and Kadhafi's widow Safiya, fled to Algeria in late August.
Algeria has twice rapped Aisha for calling on Libyans to revolt against the transitional council which overthrew her father.
Tripoli has been seeking the repatriation of Aisha and several others of Kadhafi's clan. But Abdel Jalil did not appear to have publicly made the request while in Algiers.
Rather, he underlined the "deep historic relations" between the two countries.
Beyond the Kadhafi family, Libyan and Algerian officials also discussed security and cooperation issues.