Biometrice exercise: No show in Daboya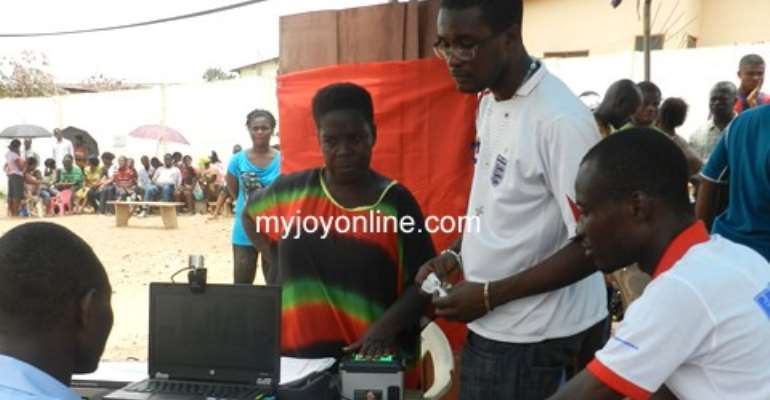 There was no show on the first day of the third phase of the ongoing biometric registration in Daboya in the Northern Region.
An unresolved controversy over the siting of a registration center in the area denied many people the opportunity to register.
Registration officers in the area were reportedly threatened if they dared to go on with the exercise.
The West Gonja electoral officer Issah Andani told Joy News they have reported the incident to the police but he is however unsure if the exercise will be extended.
"They [registration officers] claim the chief threatened them for the fact that they wish to transfer the polling station from where it is officially located to a different location which was not agreed to.
"At least we have lost a day in the process but we hope to make amends," Andani said.
He added even though security was present the registration officers were still afraid given the treat they received.
Meanwhile the district security council has been deliberating on the incident since morning.
West Gonja district Police Commader ASP Ansah Dawada said the police will do its best to provide security for the EC officials if they intend to carry on with their duties.