South Sudan leader to visit China amid violence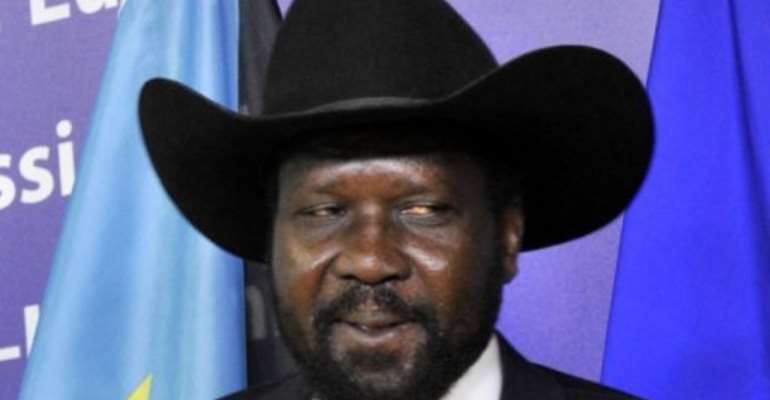 BEIJING (AFP) - The President of South Sudan -- whose country has been locked in fierce border clashes with Sudan -- will visit China later this month, the host country has announced..
His trip comes at a time of turmoil in the newly-formed African state, whose troops last week seized a contested oil field, prompting Sudan to launch air strikes across the border -- raising fears of a return to outright war.
Salva Kiir will visit China from April 23 to 28 and hold talks with Chinese President Hu Jintao, foreign ministry spokesman Liu Weimin told reporters.
"During President Kiir's visit, the two sides will discuss how to deepen bilateral political mutual trust and expand practical cooperation across the board," Liu told reporters.
"They will also exchange views on international and regional issues of common interest."
Beijing, which is an ally of the Sudanese government but sources five percent of its oil from South Sudan, last week called on both sides to enact a ceasefire and return to the diplomacy table.
Fighting between the former civil war foes broke out in March, but escalated last week, in the worst hostilities since South Sudan's independence from Sudan last July.
China, which has a vested interest in oil from both nations, is facing a diplomatic conundrum over which country to support as tensions escalate.
So far, Chinese authorities have chosen to play a delicate balancing act by dividing support equally between Sudan and South Sudan while calling for a peaceful resolution to the dispute.
In the latest hostilities, Sudanese warplanes bombed a UN peacekeepers' camp, damaging the base but causing no casualties, officials in South Sudan said Monday.
Bombing raids on Sunday also killed nine civilians elsewhere in South Sudan's Unity border state, the area's information minister Gideon Gatpan said.