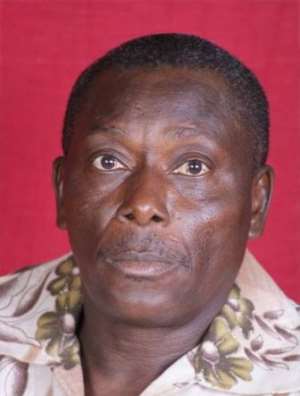 Accra, April 15, GNA - The Member of Parliament for the Odododiodioo, Mr Jonathan Nii Tackie Komme, on Saturday distributed mathematical sets, pens and erasers to about 1,500 candidates of Basic Education Certificate Examination (BECE) in the area on Monday.
Speaking at a service organised by the Mission to Nations Church at Palladium, Accra, for the students, he said the gesture was an annual initiative to assist final year JHS students in both public and private schools in the area to come out with flying colours in the BECE examination.
He urged them to put their trust in God and concentrate on the syllabus from which questions for the examination will be based on.
Mr Tackie Komme asked them to comport themselves by obeying the invigilators and avoid examination malpractices, which could attract punitive measures from the examining body, which could mar their future efforts to climb the academic ladder.
He informed the students that his term as the MP for the area will end at the end of the year and thanked God for his guidance throughout his seven-year tenure, which had enabled him to fulfil his obligation to assist final –year JHS students in the area to take the BECE examination.
The Odododiodioo MP expressed his conviction that the Parliamentary Candidate of the National Democratic Congress for this year's election in the area, Mr Edwin Nii Lante Vanderpuye, would come out victorious and continue from where he left off.
Mr Tackie Komme promised to visit the examination centres in the area on Monday to encourage them and supply those who were not present.
GNA