Two communities chase out biometric registration officers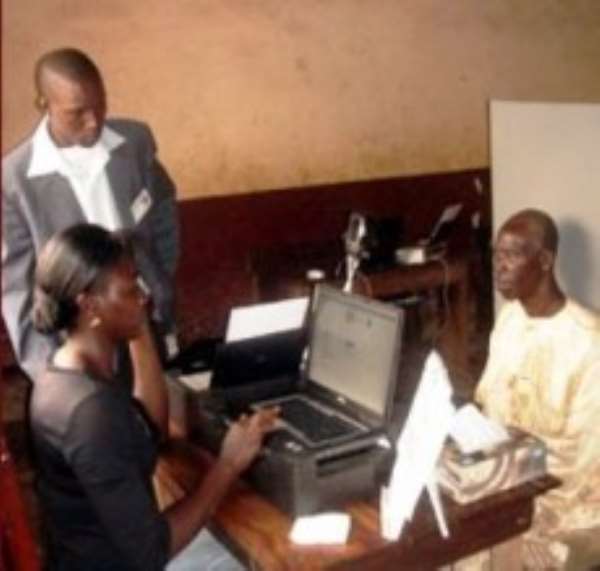 Registration officers had to run for cover.
Agou and Jumbo, two communities in the Volta Region on Sunday chased away Electoral Commission officials seeking to register eligible voters as they continue to boycott all election-related activities.
The registration officials fled to safety from the rampaging community members to protect life and registration equipment.
The communities have boycotted national and local government elections since 2004 and have petitioned government to realign their boundary demarcation to make them part of the Nkwanta North district.
Mr James Blema, Assembly-man for the area, told the GNA that the chiefs and people have resolved that until the re-demarcation exercise was done, they would not participate in any local government or national elections.
He said they are bonded by language, tradition, culture and proximity, and are occupying the immediate southern fringes of Nkwanta North and therefore felt slighted when jurisdictions like Yalanjo and Kofi-Akura, which are west and east of Agou, should be part of Nkwanta North and not them.
Mr Paul Levin Gyato, Nkwanta North District Chief Executive, speaking to the GNA said a committee tasked to re-zone the boundary has presented its report and its recommendations are yet to be considered.
He said as all efforts to resolve the impasse have failed and appealed to the government to expedite action on the issue before the end of the registration period.
Mr Gyato said tension escalated in the area but for the swift intervention of the police, the situation would have been nasty.