Kennedy Agyepong's Political Rhetoric Is Perilous to Ghana's Peace And Stability!!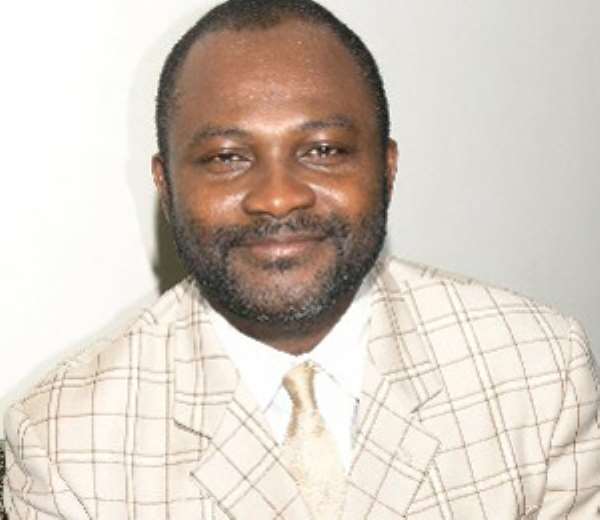 He has threatened to kill a journalist(Editor of The Al-hajj newspaper), called the President of Ghana a thief, asked that Police officers be lynched;declared that Ghana would be like Rwanda and in a very treasonable fashion said that Voltarians( an ethnic group predominantly in the Volta region of Ghana) should be attacked. As if this is not enough, the MP goes on to say that he has declared war his opponents-daring the IGP and the National Security Coordinator to arrest him. These are facts, simple and verifiable facts!
Kennedy Ohene Agyepong is the New Patriotic Party Member of Parliament for Assin-north and is a self-acclaimed millionnaire with an hegemonic hold on some media outlets in the country. As an honourable member of the an august house like parliament, MP's should be guided by decorum and civility in their public discourse. This is not the case with Mr. Kennedy Agyepong who verbally abuses anyone who crosses his way. As a politician with ownership of various media houses, Kennedy Agyepong has repeatedly boosted that if other media houses would not give him the platform, he has his own platforms to spew dangerous rhetorics. This is a very disturbing development, especially coming from an MP
On Ghana becoming like Rwanda, one would have thought that Mr. Kennedy Agyepong as a Member of Parliament would rather express empathy and sympathies with the innocent men, women and children who were killed in Rwanda, infact, show regret that it happened. This is would have been most honourable. But to declare that Ghana would be like Rwanda amounts to gross insensitivity to the plights of those who were victims of this genocidal event! and is shows a man clearly rooting for the wrong side of history
Yes, it is an election year in Ghana and the campaigns are being fought by political parties with all the "brutal tenacity", arson, threats and gimmicks one can think about. This phenomenon cuts across the political divide with party communicators spewing unrelenting streams of propaganda to the electorate.
It is important to point to Mr. Kennedy Agyepong that being a man of properties and standing in a country where the majority is poor should not be a yardstick to instigate, insight, and forment trouble in our peaceful and stable country. What Ghana needs is not strong men who would plunge our nation into any precarious endeavour, Ghana needs men who will generate excitement, hope, prosperity, a sense of purpose and dignity; men who would serve as the beacon of decency and decorum for the youth of this country.
Recklessness, mediocrity and irresponsibility should not become the ideology of our body politics. But these have being exhibited by Mr. Kennedy Agyepong, an MP who his constituents and the youth of this country looks up to.
Our politician in general should desist from engaging in acrimonious and abusive languages with the tendency to derail the peace and stability Ghanaians are enjoying at the moment.
We have witnessed situations where reckless and uncouth statements on radio have led to tragedies of monumental proportion.These tragidies are mostly based on the premise of exploiting ethnic loyalties. Mr Kennedy should therefore be guided by this historical antecedents and reduce his rhetoric or risk bringing Ghana on its Knees.
We must remember that Ghana comes first and foremost before any other parochial interest and political ambitions. Kennedy Agyepong is playing on people's emotions and sensibilities, and it is time that his political party bring him to order. He has the right to express his views, but these views should not undermine Ghana's values, culture and social cohesion.
God bless our homeland Ghana, and make our national great and STRONG!
Kamara Makama
[email protected]
Check my blog at http://kamaramakama.wordpress.com/