Woman Butchers Baby, Throws Torso At Refuse Dump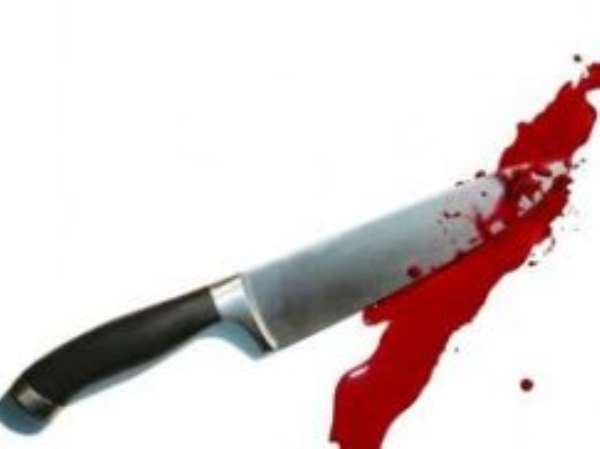 Residents of Glefe a surburb of Dasoman in Accra, woke up to a horrific scene last Sunday, of a three week child who was buchered by her mother.
Beatrice Glakpe, a 29-year old petty trader, allegedly butchered her biological child, cut the limbs and the hands, wrapped the torso in a polythene bag and later threw it at a refuse dump at Glefe.
A source told graphic.com.gh that Beatrice, who sells cooked egg, lived with her child, born out of wedlock in a compund house in Glefe, a fishing community in Dansoman.
According to the source, some tenants heard an unusal cry of the baby in the middle of the night of March 31, and questioned her about why the child was crying.
It said, Beatrice retorted from her room that the baby was looking for food and allayed their fears with the explanation that she would soon wean her.
The source said a resident who went to the refuse dump on Tuesday night found the torso wrapped in a black polythene bag and in a state of decomposition.
According to the source, the residents arrested her and sent her to the Dansoman police station.
The Dansoman Police District Commander, DSP Mrs Susana Adjei, when contated confirmed the incident and said the police were investigating.
She said Beatrice in her statement to the police said, the child died a natural death and because she was afraid, she decided to dump her there.
The torso has, meawhile been deposited at the Police Hospital pending autopsy.