Olympic hope Pistorius seventh in SA final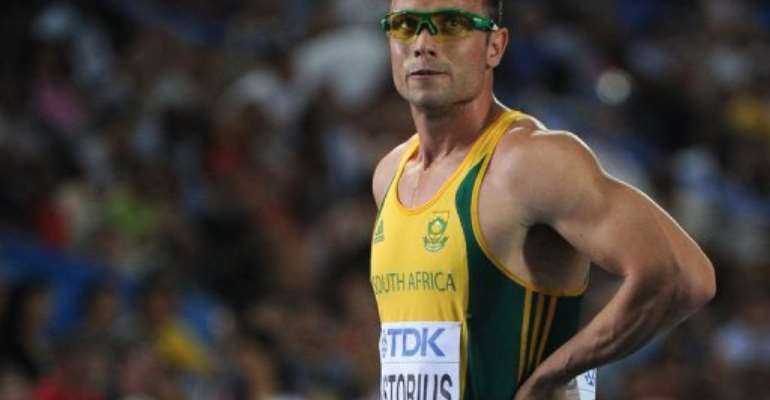 PORT ELIZABETH, South Africa (AFP) - Oscar Pistorius, who is hoping this year to become the first double amputee competitor at an Olympic Games, finished seventh in the national 400 metres final on Saturday.
The 24-year-old Blade Runner clocked 47.28 seconds in a race won by Lebogang Moeng in 45.47 at a hot, windy Nelson Mandela University track in this Indian Ocean city.
Pistorius uses carbon fibre prosthetic running blades and has bettered the Olympics qualifying mark of 45.30 seconds this year with a time of 45.20 at a meet in Pretoria.
He must do so again at an international event before June 30 to realise his dream of becoming the first amputee to compete against able bodied athletes at the quadrennial multi-sport showcase.
Moeng set a blistering pace in the race and Pistorius never looked in contention, fading over the final 100 metres and appearing fatigued as he crossed the line.
On Friday, he clocked 48.24 seconds when finishing second in a heat and 47.91 to come fourth in the semi-finals at championships where attendance was compulsory for athletes hoping to represent South Africa in London.