Madagascar passes amnesty law, excludes ousted leader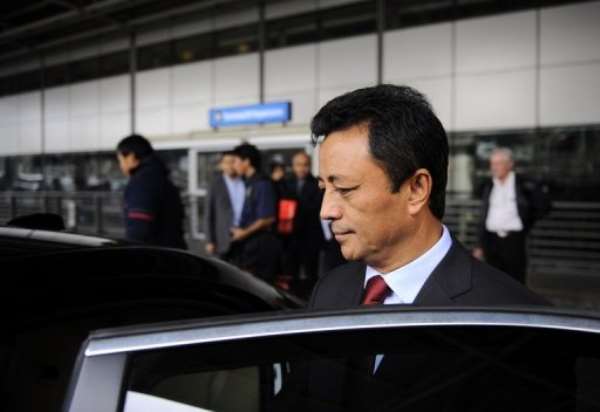 Ravalomanana was sentenced to life in prison for the deaths of some 30 protesters killed by his presidential guard. By Stephane de Sakutin (AFP/File)
ANTANANARIVO (AFP) - Madagascar has passed an amnesty law that blocks ousted leader Marc Ravalomanana from returning to the island country, an official said on Saturday.
The law was passed without changes by overwhelming majorities in both the interim parliament and transitional government, but excludes human rights violations -- including murder -- from the amnesty.
"We are satisfied because we've been waiting for this law for ten years. It will advance the transition process," said Lanto Rakotomavo, vice president of the High Transitional Council.
A roadmap to new elections brokered by regional bloc the Southern African Development Community was signed by the island's main political factions in November.
It allows the return of exiled leaders, including Ravalomanana, who was ousted in March 2009 by current strongman Andry Rajoelina in an army-backed coup after weeks of protests.
The amnesty law has been seen as a key step toward allowing his return ahead of new polls, but the inclusion of "murder" implicitly excludes Ravalomanana from amnesty.
He had been sentenced in absentia in August 2010 to life in prison and hard labour for the deaths of some 30 opposition protesters killed by his presidential guard in February 2009.
Ravalomanana's movement abstained from voting and left the chambers during the polls.
"We don't agree with the personal interpretation of "human rights violations" because it does not conform to international convention. Isolated killings should not be included in the term "human rights violations"," said Mamy Rakotoarivelo, who heads the former leader's movement.
But Rakotomavo, who also leads Rajoelina's party, disagreed.
"We just followed the indications of the Southern African Development Community, which in its recommendations includes murder under "human rights violations"," she told AFP.
Ravalomanana's plane was blocked from landing on the island in January when he attempted to return from South Africa after three years' exile.
An upcoming law on the status of former presidents should clarify his position.
UN experts will in May pronounce on the feasibility of elections planned for November 30, which now seem increasingly unlikely.