Sudan army says advancing on occupied Heglig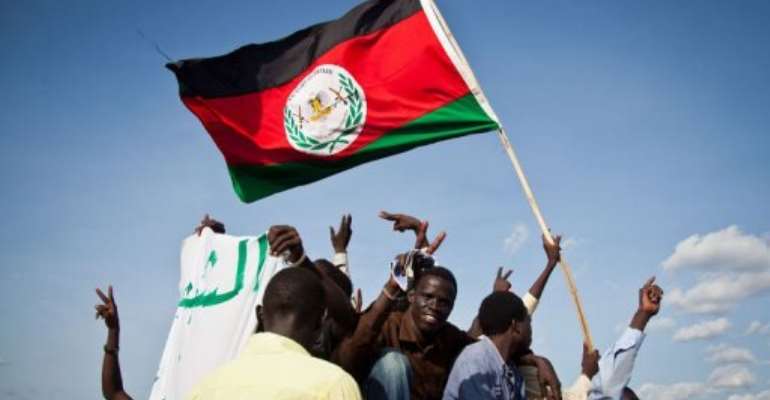 KHARTOUM (AFP) - Sudan's army said on Friday it has launched a counterattack towards Heglig town in its main oil-producing region where South Sudanese forces took control earlier this week.
"Now we are moving towards Heglig town" and are "close," army spokesman Sawarmi Khaled Saad said in a statement.
"The situation in Heglig is going to end in coming hours," he told reporters, adding that South Sudan had tried but failed to control "all of South Kordofan state."
World powers have urged restraint after the latest round of heavy fighting that broke out on Tuesday with waves of aerial bombardment hitting the South whose troops seized the Heglig region from Khartoum's army.
Southern President Salva Kiir and his Khartoum counterpart Omar al-Bashir have accused each other of seeking war, prompting a UN Security Council call for an immediate ceasefire.
Sudan had vowed to react with "all means" against a three-pronged attack it said was launched by South Sudanese forces.
The clashes, the worst since South Sudan won independence in July after one of Africa's longest civil wars, have brought the two former foes closest to a return to outright war.
Neither army has provided casualty figures but one soldier in the capital of the South's Unity state said earlier: "There are so many bodies at the front line, so many dead" that it is impossible to bury them or bring them back.
When the South separated, it left with about 75 percent of Sudan's oil production, leaving the Heglig area as Khartoum's main producer. Its output roughly fulfilled domestic requirements.
But Ahmed Haroun, governor of South Kordofan state where Heglig is located, said Tuesday's attack caused a total production shutdown in the area.
Despite international calls, Juba has refused to withdraw from Heglig unless certain conditions are met, including Khartoum's pullout from the neighbouring Abyei region it holds, but which like Heglig is claimed by both sides.
Kiir, in a speech to parliament on Thursday, said Bashir had "announced a total war with the Republic of South Sudan."
Bashir also said South Sudan had "chosen the path of war, implementing plans dictated by foreign parties who supported them during the civil war."
Parliaments in the two nations have also called on citizens to take up defences in case of war.
The unrest has prompted Khartoum to pull out of African Union-led crisis talks aimed at resolving the protracted dispute with Juba over oil, border demarcation, contested areas and citizenship issues.
The two sides are deadlocked over several issues left unresolved at the South's independence, including the oil transit fees that the landlocked South must pay to transport crude to port in the north.
This week's clashes follow border fighting that erupted last month between the neighbours, and which each side has blamed the other for starting.