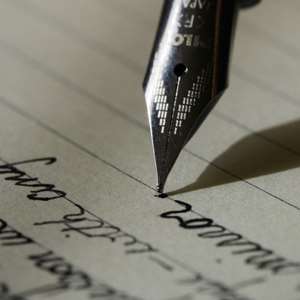 Since 1992 when the journey into constitutional democracy began in Ghana after several military disruptions, the political conversation leading into elections have not really focused on issues that resonate with us the electorate.
However as momentum builds towards the December 7th General Elections in our beloved country we are determined to focus the conversations on issues. Like I indicated in the previous article, substance must prevail against form in this campaign season. For me one fundamental issue that I want the various campaigns to focus on is about the emergency response system in this country.
There is a joke we say in Ghana that taxis ferry the sick, accident victims, pregnant women and other emergency cases to the hospital while ambulances carry dead bodies. Across the Atlantic and even the pacific, the reality is totally different. Ambulances in these countries serve as the first time responders during emergencies. It doesn't matter your location, all you need is to dial the emergency number and an ambulance is dispatched to respond to the emergency in a matter of minutes.
You probably read the story of Fabrice Muamba, the Bolton Wanderers midfielder who collapsed during an FA Cup match with Tottenham in the English Premier League. According to reports in the British press, Muamba's heart stopped for almost 60 seconds. Fortunately the defibrillator in the stadium was what was used to revive him.
But for the availability of ambulance services at White Hart Lane, Fabrice Muamba would have died. Unfortunately the same could not be said of former Ghana Internationals like Ofei Ansah of Hearts of Oak and Alhaji Sly Tetteh of Liberty Professionals (the man whose academy churned out players like Michael Essien, Sulley Muntari, Asamoah Gyan and Kwadwo Asamoah etc). Both men collapsed and died during a football match because in sporting arenas in Ghana such facilities are not always available.
The Nigerian footballer Sam Okwaraji and Marc Vivienne Foe from Cameroun also died after collapsing on the pitch even though the latter died while being attended to on the field.
Do you remember the May 9th 2001, Accra sports stadium disaster? Many lives were lost because the emergency response system was not efficient on the day. After the police hurled several rounds of tear gas into the stand causing a stampede our emergency response system failed to act quick enough to save lives. To put it bluntly it was a national disgrace. Those who escaped with their lives owed it to the exploits of club officials like Herbert Mensah, ordinary spectators and journalists like me, the late Tony Owusu Amofa, Ibrahim Sannie Darrah and others who raced to the Osu End of the stadium and managed to pull them from the stairwells to safety.
Within minutes of the stampede hordes of people trapped in those narrow stairwells at the Osu End of the stadium were rescued and bundled into pickup trucks and other private vehicles and ferried to the surrounding health centers namely Ridge Hospital, Korle bu Teaching Hospital and the 37th Military Hospital. At close observation we realized many of those who had been rescued were actually breathing even though they were not conscious. They had simply passed out from the stampede that ensued immediately after the tear gas incident and only needed some resuscitation and other forms of first aid treatment to live.
Unfortunately the emergency response system was not available and as a result 126 precious Ghanaian lives were lost. Ten years later I am still convinced that the deaths could have been avoided or even reduced substantially if the city of Accra had an efficiently run emergency service system.
Just this Easter Saturday, I received a distress call from my wife. Our two year old son had swallowed a 5 pesewa coin. The boy was choking and could die if the coin stayed in his oesophagus for more than 10 minutes. The situation required an ambulance service badly and quick too. Unfortunately there was no vehicle in the house because I was using it at the time. In another jurisdiction the immediate reaction would have been to dial an emergency number but in Ghana the natural instinct is to rush out and beg neighbours to get you a taxi.
My wife did exactly that. Neighbours assisted her to flag a taxi and with blaring horns the "makeshift ambulance" sped off en route to the ER. Ten minutes had passed and the little boy had not spoken a word. As my wife watched her son clutch his throat and chest in agony she broke down in tears fearing the worst. Without an ambulance service to administer some first aid to the poor boy my wife was forced to administer her own first aid. She started to pray. At that point it was a matter of life and death and God had to be invoked to intervene.
Fortunately by the time they arrived at the hospital and after thorough examination conducted on him by the medical staff they realized that the coin had dropped from the oesophagus into the stomach. Thankfully an incident which had tragedy written all over it ended on a good note. The next morning which was Easter Sunday, my son excreted the coin and we shared the good news with folks at church.
After reflecting on the dramatic events of the Easter season I realized how fortunate we had been. Our story was one of the few that had ended on a good note. Indeed many more Ghanaians have been in situations like ours, without emergency service but were not as fortunate as we were. In fact this article was inspired by their story. So I dedicate this article to all Ghanaians who had to trudge several odd miles on foot or had to be ferried to a health center in a taxi, bicycle and wheel barrow, truck or even carried on someone's back.
It is also dedicated to the memory of all the pregnant women who died before, during and after delivery due to the fact that they could not access a health center on time because of poor road network or due to the unavailability of an ambulance and had to make do with taxis and other private means of transportation to get to the hospital.
It is also dedicated to the many accident victims who needed delicate, professional care in order to survive the spinal injuries, the massive internal hemorrhaging, the broken limbs and facial injuries but who succumbed to death because first time responders were unavailable or arrived late. In the glaring absence of ambulances these accident victims are thrown behind Kia Trucks and other vehicles and carted away like goods to the hospitals without any first aid or even first aid workers.
It is no surprise that most of them don't make it before they arrive at the Emergency Room. These Ghanaians would have had a fighting chance had an ambulance been present to cater for them in their precarious situation. But without one their fate was sealed- an inevitable death. Every experienced health professional would tell you that the first minutes or even seconds of an emergency is crucial if the victim is to survive.
One of the investigative projects we are currently engaged in at the Center for Investigative Reporting Ghana is entitled, "What is killing Ghanaians." It is an in-depth investigative work that reports and analyses the major causes of death among Ghanaians particularly deaths that occur in the hospital. We discovered that most cases of accidental death could have been avoided if the emergency response system was in good shape. Had ambulances been dispatched to the scene of the emergency instead of a taxi or a KIA Truck a different story would have been told.
We also discovered that car crashes and pedestrians who are knocked down by vehicles account for a lot of unexpected deaths that are reported at many of our hospitals. With regards to this we found out that most of the people who died during a car crash or was knocked down by a vehicle survived the initial crash but died while being conveyed to the hospital or upon arrival at the hospital. Even for those who are fortunate to be conveyed to the hospital by an ambulance their survivability depended on how fast the ambulance got to them. The truth is that most accident victims get to the hospital comatose. In most cases they are unable to regain consciousness and sadly slip inexorably to a certain death.
I have decided to highlight these stories and situations in this article in order to advertise our minds to one of the real bread and butter issues that confront us as ordinary citizens of this great country called Ghana. Our emergency response system is dysfunctional and here is why. After 55 years of independence the entire stock of ambulances within the public health sector across the country is not more than 400. With a population of 24 million this translates to one ambulance for over 600,000 people.
Today and in this material moment should you be confronted with any medical emergency of any kind like a car crash, heart attack, stroke, or if your child swallows a coin or chokes on a bone while eating dinner chances are that you would have to depend on a taxi or your private vehicle rather than an ambulance to ferry you or your loved one(s) to the hospital. In this time and age this is highly unacceptable.
We have to come together as the electorate to push our politicians to give us what we deserve. Having access to a holistic health care system in this country is a right and not a privilege. At least the politicians fight for what they are entitled to when they come to power and we should do same. It is the least we can do for ourselves. We cannot allow them to continue to swell our heads with highfalutin promises when they are auditioning for our votes and then allow them to push our issues to the back burner once they come to power.
The Ghanaian voter has done well for the political class in this country. In spite of our financial challenges as a nation we have decided to employ 230 people to sit in the comfort of the chamber of Parliament to pass legislation that would facilitate the smooth transaction of the business of the state. In exchange for their service we pay each of them a monthly salary of almost $4000, give them loans to purchase SUV's so they can travel to their constituencies in comfort, provide houses for them to live in and then fork out a whopping $60,000 as ex gratia after their four year term of service. For those who have been in parliament since 1993 like E.T Mensah, Alban Bagbin, Akologu Tia to name but a few, you can do the math on what has been paid to them in ex-gratia alone.
Ditto the President and his long list of ministers and appointees. For the President in particular we decided as a nation to place an ambulance at his disposal and for his exclusive use, even though there is one ambulance for every 600,000 people in Ghana. Check the Presidential convoy when it is in motion and you wouldn't miss the ambulance.
It has been a collective decision that in the event of an emergency, our President should be availed with all the emergency response facilities that this nation could muster so that his life could be preserved should it become necessary. This individual called the President being the First Gentleman of the land is entitled to this privilege and several other perks that come with the office he occupies.
Now if the President who owes his status to us the electorate deserves to ride with an ambulance in tow then we as well have every right to demand equal treatment from him and others who seek our mandate to run this country. For a long time the National Ambulance Authority (NAA) has been calling on governments present and past to increase its annual budgetary allocation in order for it to purchase more ambulances, train technicians and scale up its operations without much luck.
It has also been lobbying for some of its services to be captured under the National Health Insurance Scheme but with limited success. The passage of the Ghana Ambulance Agency bill into law has been in abeyance since 2010 and in the absence of the requisite legal framework, taxis, private vehicles and KIA Trucks would continue to fill that vacuum for a long time to come. As for the abuse of the sirens by taxis and the hearse companies in traffic we are already used to them.
From the above it appears that there is no political will at the moment to mainstream ambulance services into the national health delivery programme. This invariably means that the political class in this country is not interested whatsoever in working to prevent Ghanaians from needless, accidental deaths, even though we have made these emergency services available to them or even placed them in positions where they could at least afford them or even commandeer them for their use.
They are basically denying us the same facilities we have graciously made available to them and the sooner we exposed this hypocrisy the better it would be for all of us. We deserve better. We cannot afford a situation where our important bread and butter issues are lost in the din of political campaign and promises that deliver on form and not on substance.
Today millions of Ghanaians have been convinced to engage in the biometric registration programme in order for them to cast their ballot in the December 7th presidential and parliamentary either for a change of government or for continuity. What are the issues that would inform the decisions they make on voting day? Are they going to be influenced by the usual situation of 'when you were in power, you raised the price of petrol when we raise the price of petrol you are complaining!' Or more matters of substance would be discussed?
We are all fully aware that historically voters in Ghana have tended to vote on the basis of ethnicity, religion, gender etc rather than on the basis of issues and real development. It is true that most of the campaigns have focused on insults, individuals etc but I hope to God that we change the tide this time round.
What are the issues that we want our politicians to address going into the 2012 elections? For all that is worth, Professor Mills, Nana Akufo-Addo, Dr. Kwesi Nduom and the other Presidential Candidates are individuals who can afford to fly out of the country to any destination in the world in the event of any medical emergency. Should you and I have any emergency today we are likely to be ferried to the hospital by a taxi, private vehicle, KIA Truck, bicycle, wheel barrow etc and not by an ambulance. We deserve better don't you agree?
Currently the coverage of the national ambulance system is restricted to a little over 24 metropolitan and municipal areas. It is only national in name, not in character. As registered voters are we happy with this situation? If you answered in the negative then we should all speak forcefully about it when we have the opportunity especially during this campaign season. Those of us who think along these lines shouldn't send text messages, emails or call into radio and TV stations merely to reaffirm the status quo. We should be able to raise the following questions:
Do we as a nation have the capacity to provide ambulance services across the length and breadth of this country? Can we build more health centers to handle the emergency cases that are brought in by the ambulances? Can we over-haul and scale up our emergency response system so that people can be confident to dial emergency numbers and receive the requisite services which are available elsewhere in the world? What is our emergency responsiveness in this country? These are issues that agitate my mind in this election year. What are your issues?
If you agree with me send me a mail and let's discuss the modalities of forming a movement that would push our politicians to make this and other elections issue oriented and development focused. Please add the issues you want addressed. God bless you all.
*The writer is a freelance journalist, an author and the Executive Director of the Center for Investigative Reporting Ghana. He is based in the Ghanaian capital, Accra.
By Paa Kwesi Plange ([email protected])