Nana-Bawumia Ticket Heads North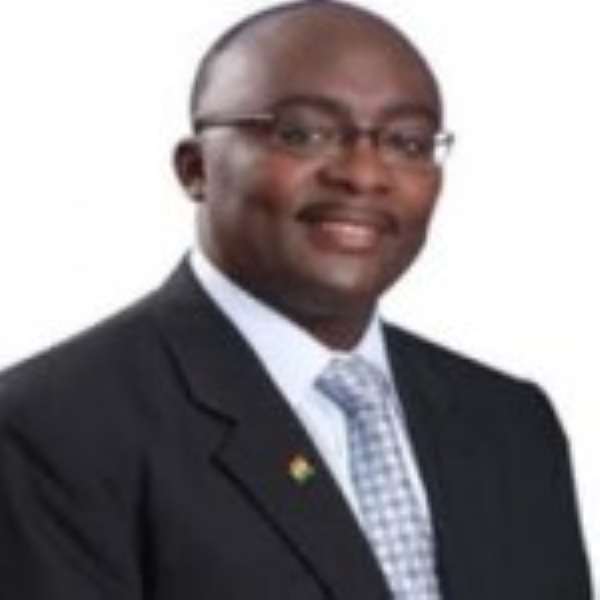 Dr. Mohamudu Bawumia, NPP Running Mate
 
Dr. Mohamudu Bawumia, NPP Running Mate
Dr. Mahamudu Bawumia, Running Mate of the New Patriotic Party (NPP) flagbearer for the 2012 General Elections would on Friday, 13th April, 2012, be embarking on his first trip to the Northern Region, his home region, since his appointment and endorsement.
He would be accompanied by the Presidential Candidate of the New Patriotic Party, Nana Akufo-Addo. This trip would see the NPP Presidential ticket moving to Nalerigu, where Dr. Bawumia would present himself to his 'father', the Nayiri, Overlord of the Mamprugu Traditional Area.
There will be a Grand Assembly of Chiefs of the Mamprugu Traditional Council at the forecourt of the Nayiri's Palace, to ask for blessings for their own son of the soil, who is seeking the number two job in the Nation.
Dr. Mahamudu Bawumia would on Saturday morning register as a voter in the ongoing Biometric Voter's Registration process in his hometown of Kperiga in the Walewale Constituency.
Following the Registration of Dr. Bawumia, the NPP Presidential Ticket is expected to be heralded into Tamale by a mammoth gathering for him to be officially unveiled as the NPP's Vice-Presidential Candidate to inhabitants and residents of the City.
While in Tamale, Dr. Bawumia and Nana Akufo-Addo would partake in the National Muslim Prayer service to be led by the National Chief Imam, Sheikh (Dr) Osman Nuhu Sharubutu on Saturday, April 14th, 2012.
The National Muslim Prayer service is to seek Allah's blessings and guidance for the Nation and the New Patriotic Party in the upcoming elections and for general peace and stability of our Nation Ghana.