Coup attempt in G.Bissau, attack on PM's residence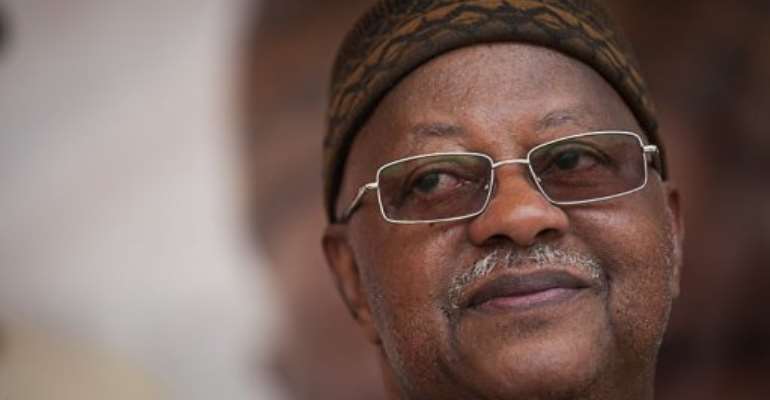 BISSAU (AFP) - Guinea-Bissau troops staged a coup attempt late Thursday, attacking the prime minister's residence and taking over ruling party headquarters and the national radio station.
Gunshots and rocket-propelled grenades were fired in the darkened streets of the capital of the putsch-prone former Portuguese colony, which is in the middle of a bitterly disputed two-round presidential election.
Soldiers attacked the residence of the winner of the first round, outgoing Prime Minister Carlos Gomes Junior.
"It was attacked with rocket-propelled grenades and we were forced to retreat," said a police officer who had guarded the building. He said Gomes had been there earlier but could not confirm his current whereabouts.
Ambulance sirens were heard across the city, which was plunged into darkness as electricity was cut off.
The military earlier took control of the ruling party headquarters and national radio station, an AFP correspondent said.
Guinea-Bissau's opposition -- led by second-placed Kumba Yala, who claims the first-round vote was rigged -- have called a boycott of the April 29 run-off vote and warned against campaigning.
The five main opposition candidates including Yala, a former president, said during a joint press conference on Thursday evening that the boycott would be in the name of justice.
"Whoever dares to campaign will be responsible for what happens," Yala warned, without elaborating.
He earlier denounced "massive fraud" in the election's first round on March 18 and said he would not stand in the run-off.
"I have said and repeat it: I do not want a second round," he said.
Gomes garnered 48.9 percent of the votes on March 18 and Yala 23.26 percent. The election campaign for the second round was supposed to start on Friday and end April 27.
Outbreaks of violence had been feared for days in the country.
Since winning independence through armed combat in 1974, Guinea-Bissau's army and state have remained in constant, often deadly conflict, with the result that no president has ever completed a full term in office.
Three have been overthrown and one was assassinated in office in 2009.
The latest election was held after the last president, Malam Bacai Sanha, died in January following a long illness.
The UN Security Council last Saturday urged Guinea-Bissau candidates and voters to "exercise restraint" ahead of the run-off presidential vote.
The 15 members of the council urged the country's political leaders to "resolve their disputes in accordance with the constitutional framework."
They underscored the importance of successful elections to progress on peace-building priorities including demobilizing troops and police, fighting drug trafficking and promoting national reconciliation.