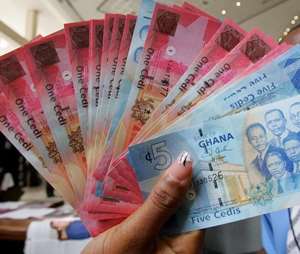 The Obuasi Municipal Assembly last year abrogated its contract with Revsol Company following its abysmal performance in revenue generation from local sources.
The Municipal Chief Executive (MCE) of the area, John Alexander Ackon, said as at December 31, 2011, total revenue collected was GH¢1,596,978.93 as against an estimated figure of GH¢1,966,056.00, representing 81.22 percent of projected revenue.
He pointed out that the early signs as at the 3 rd  ordinary meeting of the assembly informed the house to take 'certain drastic decisions', one of which was the abrogation of the contractual agreement with Revsol - the company that was doing the mobilization on behalf of the assembly.
According to him, the assembly's staff had been put in charge of the revenue collection in the municipality after having fired Atlab earlier in the year.
Mr. Ackon declined to comment on the performance of the assembly's staff, indicating that it was too early to make comments.
He however admonished the assembly's staff to work harder in order to justify the decision taken, intimating that the reason for contracting Revsol and Atlab mobilization companies was occasioned by similar poor performance on their part.
 'I should, at the same time, advise honourable members to give all the necessary assistance within their competence to the revenue staff to enable them deliver to our expectation,' he stated.
The MCE tasked the zonal councils to help in the identification and compilation of revenue data, specifically small businesses and individuals who had an obligation to pay tolls, rates, fees, licenses and other forms of taxes to the assembly.
On expenditure, Mr. Ackon said the assembly spent within its planned expenditure levels, pointing out that the assembly, by the end of December last year, had spent GH¢948,709.40 against a projected figure of GH¢1,016,200.75.
According to him, even though the assembly was unable to achieve its targets as a result of 'poor revenue performance,' management tried to spend within approved limits.
From Ernest Kofi Adu, Obuasi