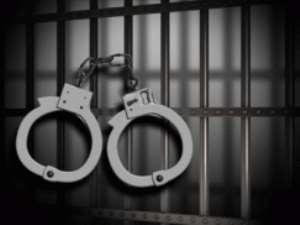 A 22-year-old resident of Agona Inkum in the Central Region has been sentenced to 14 days' imprisonment for attempting to register twice in the ongoing biometric voters registration exercise.
The convict, John Quaye, was also slapped with a fine of GH¢2,400 by the Agona Swedru Circuit Court or in default serve 12 months' imprisonment with hard labour.
Quaye was convicted on his own plea of guilty to a charge of attempting to commit crime.
The prosecutor, Inspector S. Opoku Mensah, told the court, presided over by Mr N.K.E. Osam, that on Wednesday, March 28, 2012, Quaye registered at the Agona Inkum Zongo Registration Centre and was issued with a voter ID card bearing the name Adu Amankwaa Mireku.
However, on Saturday, April 7, 2012, the convict went to the Agona Inkum Cluster 2 Cocoa Shed Registration Centre to register the second time with the name John Quaye.
The prosecutor said after the convict had filled the voters registration form, he was directed to have his fingerprints taken, in the process of which the scanning machine detected that he had already registered.
A further scan displayed the convict's photograph on the computer, with his fingerprints, and immediately the police were called in to effect his arrest.